your perfect easter sunday brunch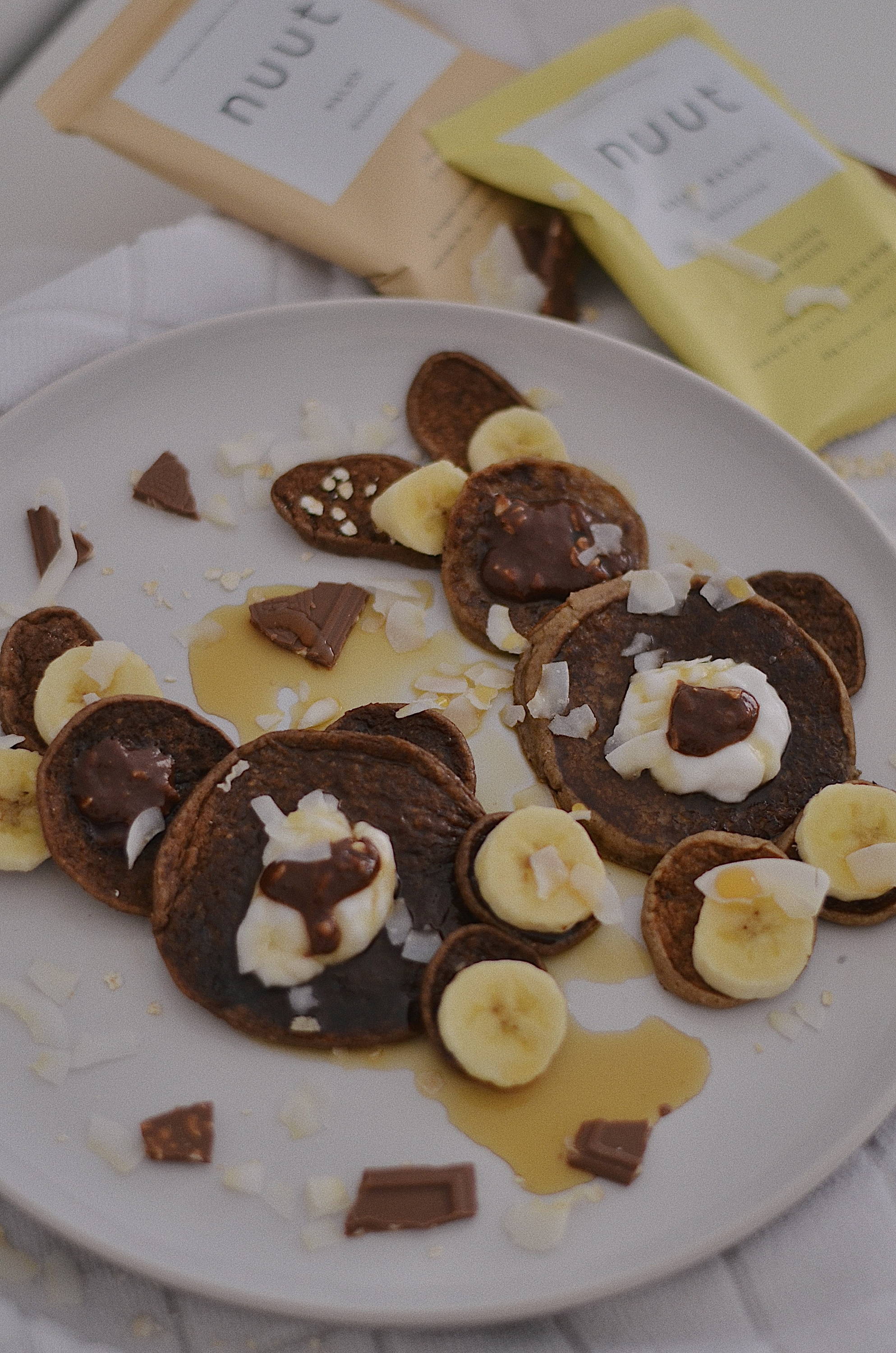 kick off easter morning—pre-egg hunt—with nuut vegan pancakes. they're easy, healthy for the whole family, and a sure-fire crowd-pleaser.
this easy brunch recipe will get the kids busy in the kitchen and help keep a relaxed weekend morning, well, relaxed. We love using daily balance chocolate, but spiced vanilla is equally 'eggselent' ;)
to feed a larger group, triple the recipe and make bunnies smaller. keep pancakes warm in a 180°C oven between batches.
here's to keeping it easy like sunday morning.
ingredients:
1 scoop of nuut daily balance chocolate or spiced vanilla
1 banana
½ cup of oats
½ cup almond milk
1 teaspoon cinnamon
½ tablespoon coconut oil

to serve:

pure maple syrup
fresh banana slices
coconut yoghurt
desiccated coconut
what to do:
1. in a blender add the banana, oats, nuut and almond milk. whizz it up!
2. using a good non-stick frying pan, add the coconut oil.
3. carefully, pour the mixture into the pan making shapes to create an easter bunny. (you will need 1 one round head, 1 round body, 2 long ears, 2 small feet and 1 small round tail).
4. turn them over after about 3 minutes or until golden brown and cook for another 3 minutes.
5. place them on a plate, and assemble shapes to create an easter bunny.
6. decorate with banana slices for feet and yoghurt and coconut on the tail.
7. serve with a big drizzle of maple syrup.