bulletproof chocolate for everyone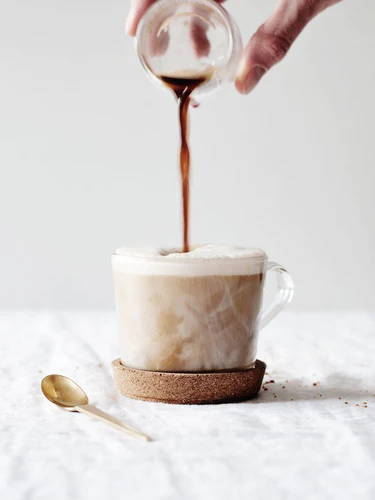 wholefood guru kristen pavez's decadent riff on keto bulletproof coffee
contains magical mct oil and high fat content that triggers weight loss by way of ketosis, a metabolic state sparked by a lack of carbs that kicks fat-burning into overdrive.
when combined with nuut, it kills pesky cravings, boosts cognitive function, and ramps up energy. plus, it's sweet and sumptuous and will cure a hangover faster than a bacon sandwich. Shake, sip and thank us later.
bulletproof chocolate
1 sachet nuut
2 tablespoons edible earth collagen
1 ½ tablespoons raw cacao
1 tablespoon grass fed ghee
1 tablespoon MCT oil
1 shot of coffee
2 cups filtered boiling water
Pop all ingredients in a high-speed blender and blitz until velvety smooth.