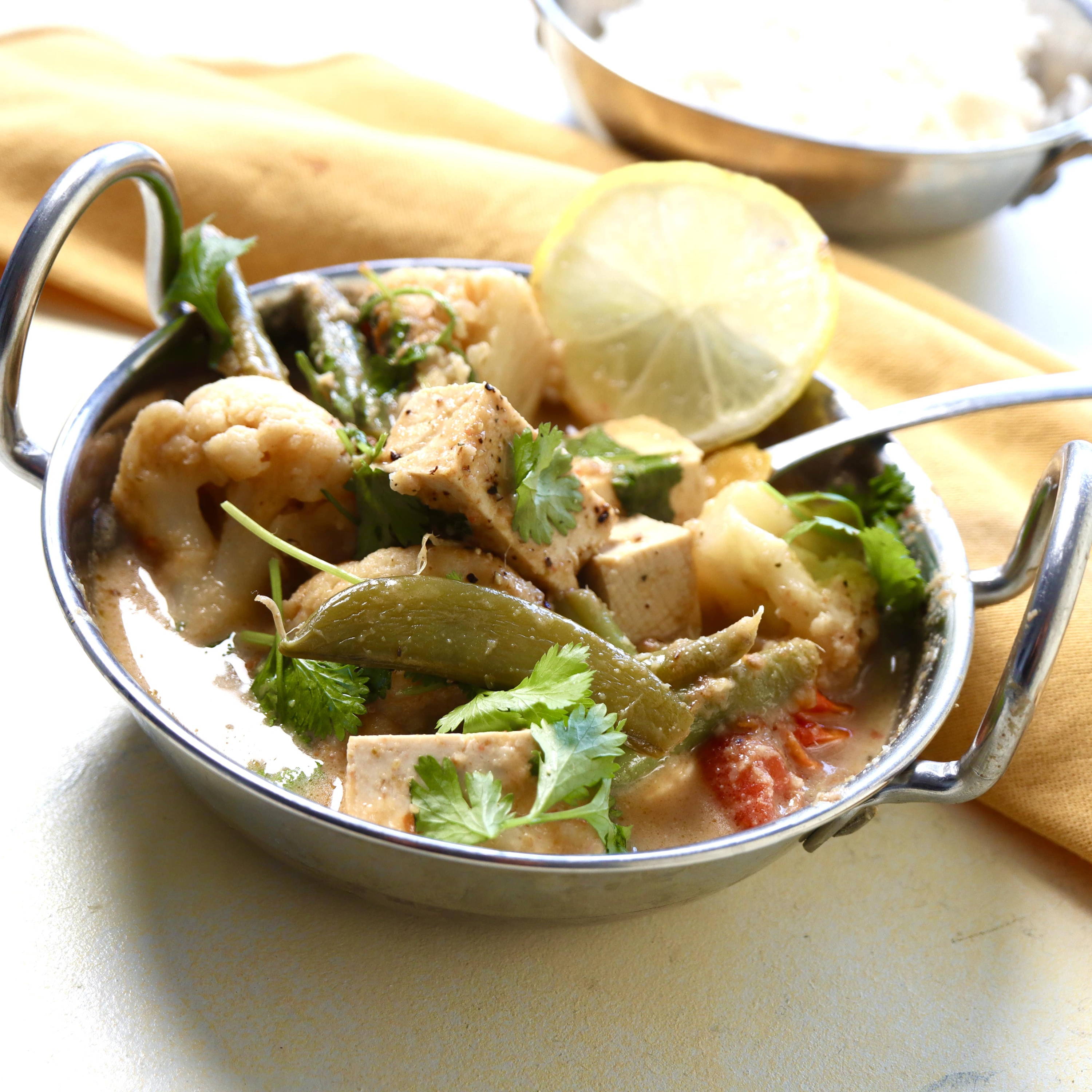 so, what's for dinner? here is an easy asian-inspired dish that is as delicious as it is nourishing.
Ingredients:
100g cauliflower – halved
50g green beans - trimmed and halved
1 tbsp grapeseed oil
½ garlic clove - finely sliced
½ tbsp Thai green curry paste
200g can light coconut milk
½ lime - zest pared in thick strips
40g sugar snap peas - halved lengthways
75g cherry tomatoes - halved
50g firm tofu - chopped into small cubes
Small bunch coriander - chopped
100g jasmine rice - cooked following pack instructions
What to do:
1. cook the cauliflower in boiling water until soft. Add
the green beans and cook for a further 3 minutes, then
drain.
2. heat the oil in pan, fry the garlic for 1 min, add the
curry paste and cook for 1 min, or until it starts to
darken a little and smell fragrant. Stir in the coconut
milk and bring to a simmer, drop in the lime zest and
gently bubble for 5 mins to thicken the sauce a little.
3. add the cauliflower and beans followed by the sugar
snap peas and cook for 1 min before stirring in the
cherry tomatoes and tofu.
4. squeeze the lime juice into the pan, then stir in the
coriander and serve over rice.
17g carbohydrates / 4g protein / 20g fat