here's what's in your daily nuut (and what isn't)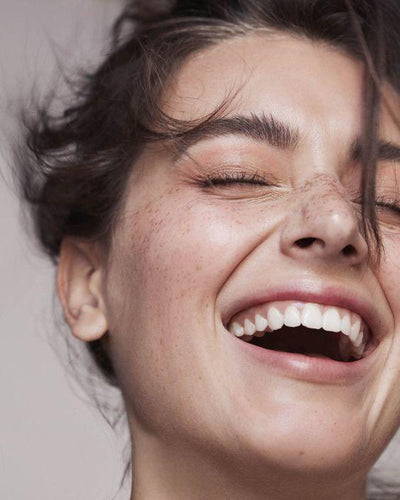 Wondering why your skin is glowing, the weight is staying off, and you're bouncing with energy?
The reason is in our blends, scientifically formulated by Dr. Michael Hauck (PhD Food Science), that are made using plant-based nutrients derived from whole-foods and optimised for bioavailability (i.e maximum absorption of all nutrients).
Here's what's in every single sip.
cacao is nutrient-dense and high in antioxidants as well as nutrients like magnesium (which can help reduce stress), potassium, and iron. Cacao is also high in healthy fats that helps us stay satiated and energised. It also contains alkaloids that interact with different neurotransmitters in our body that help us feel good.
alfalfa contains vitamins K and C, copper, manganese and folate. Studies show it benefits metabolic health, menopause symptoms, and has antioxidant effects.
biotin is one of the B complex vitamins that help the body convert food into energy.
certified organic pea protein helps regulate appetite, increase energy and satiety, decrease sugar cravings and assist healthy weight management.
mct oil contains medium-chain triglycerides (mcts) that are fats found in foods like coconut oil. Due to their shorter chain length, medium-chain triglycerides are more rapidly broken down and absorbed into the body. This makes them a quick energy source and less likely to be stored as fat. MCTs aid weight loss by reducing calorie intake and fat storage and increasing fullness, calorie burning, and ketone levels on low-carb diets.
macadamia oil is high in healthy fats and antioxidants and helps aid weight loss, support heart health, and heightened insulin sensitivity.
certified organic superfood blend (Lucuma, Cacao, Barley Grass, Wheat Grass, Chlorella) have a positive impact on detoxication and restoring bacterial flora in the intestine.
chlorella contains antioxidants, vitamin C, iron, zinc, magnesium and vitamin B12 that can have a detoxifying effect and help boost a healthy immune system.
kale helps boost wellbeing, lower cholesterol, and assist with weight loss.
kelp is rich in alkaline-buffering nutrients, including sodium, potassium, magnesium and calcium, a potent source of naturally occurring iodine, and chlorophyll. It helps the body's detoxifying process, improves digestive health and fights inflammation.
prebiotics and probiotics (L. acidophilus, B. bifidum, B. longum, B. lactis) support gastrointestinal health, maintain healthy digestion and restore beneficial gut flora.
super greens help boost the immune system, reduce inflammation, detoxify the body, and promote healthy digestion.
vitamins A, D, E and K and B1, 2, 3, 5, 6, 9, 12 helps support the body during times of stress, assists energy production and helps reduce fatigue and oxidative stress. They also contribute to normal energy metabolism and immune system function.
Every nuut is vegan, cruelty-free and made with sustainability in mind.
Here's what you won't find in your nuut….
dairy
soy
gluten
lactose
fillers
preservatives
hormones
antibiotics and genetically modified organisms.
refined sugar, sucralose, and stevia.
YOU MIGHT ALSO ENJOY…….
Delicious smoothies to blitz and sip in iso