your perfect easter sunday brunch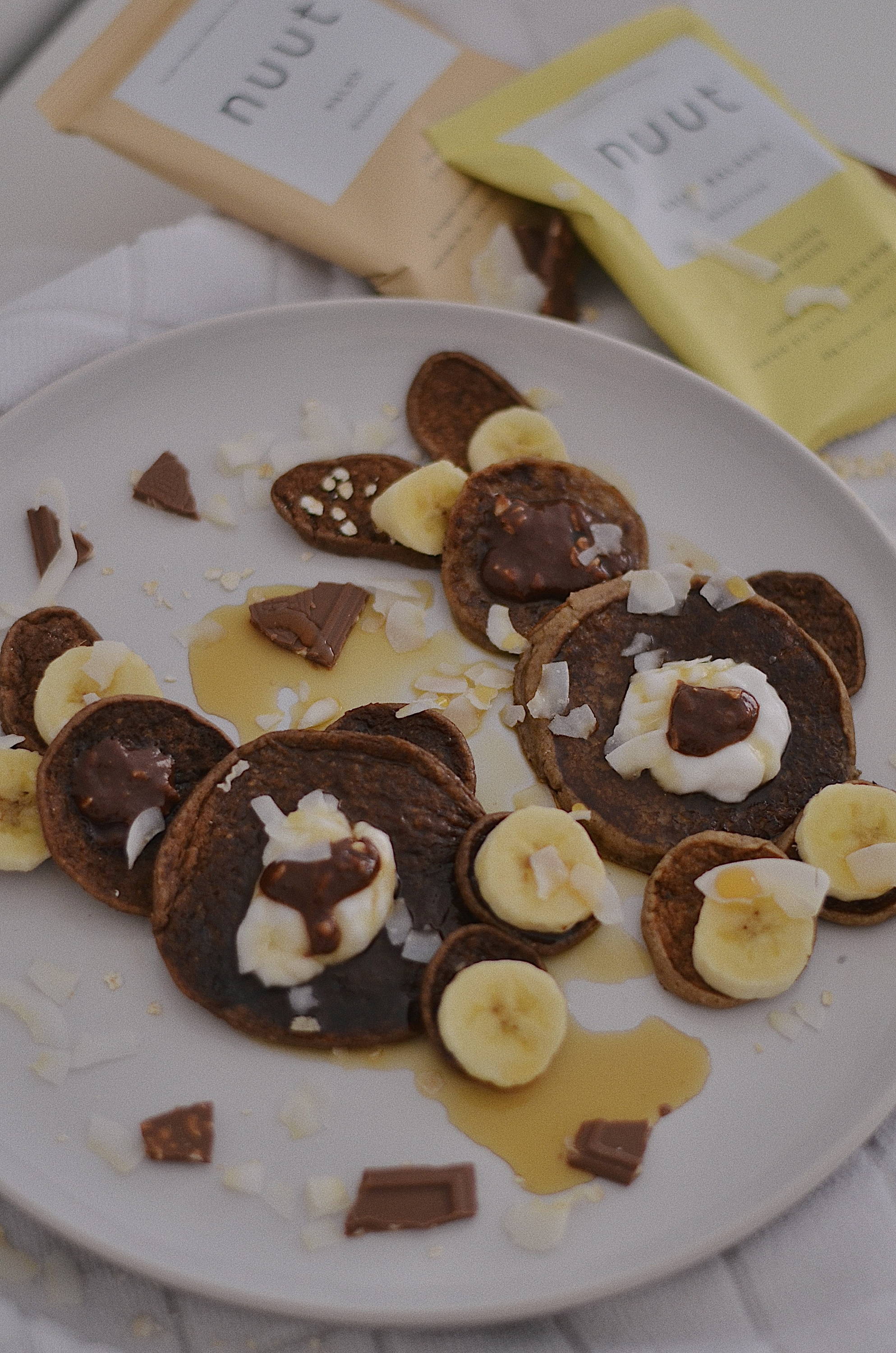 kick off easter morning—pre-egg hunt—with nuut vegan pancakes. they're easy, healthy for the whole family, and a sure-fire crowd-pleaser.
this easy brunch recipe will get the kids busy in the kitchen and help keep a relaxed weekend morning, well, relaxed. We love using daily balance chocolate, but spiced vanilla is equally 'eggselent' ;)
to feed a larger group, triple the recipe and make bunnies smaller. keep pancakes warm in a 180°C oven between batches.
here's to keeping it easy like sunday morning.
4. working out in the mornings means you won't be side-tracked or distracted later. put out your exercise clothes the night before and slip them on the minute you step out of bed. it's the perfect prompt to get up and moving!
5. be choosy. there are so many temptations at easter, but are they all really worth eating? before you load up your plate, slow down and look at the choices. you'll eat what you want and be more satisfied and less guilty about it.
6. resist snacking on fast food and keep weight gain at bay. start the day with a protein-rich nuut to stabilise blood sugar levels and prevent overeating later in the day.
7. move your body every single day. connect with nature, take deep breaths, and get the blood flowing. movement is good for your heart and mind and will keep your metabolism hopping.

8. don't bank your calories saving them up for the big meal; it only sets you up for overeating and overindulging. never arrive hungry for dinner or party either. have something healthy before arriving, like a nuut chia pudding, a spoonful of peanut butter or yoghurt.

9. have your cake—and eat it too. it's easter so indulge in chocolate! practice a little discipline without a lot of
find joy in the first bite
feel satisfied with the second
let the third linger on your tongue
10. oh, and there's a fourth rule. whip up a chocolate nuut and sprinkle it with cacao nibs for crunch. it's a healthy way to eat easter chocolate (the bunny would most certainly approve).
Feeling inspired? Head to our recipe page for creative ways to nuut your easter.