Kids School Snacks You Will Want To Steal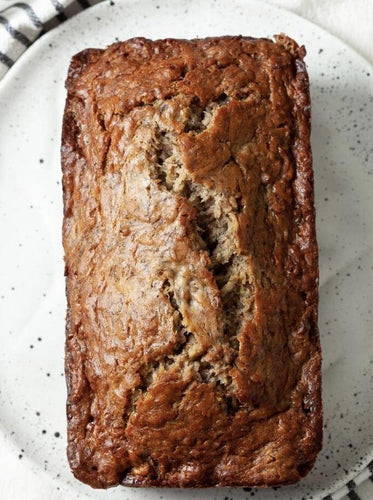 Bored of cut sandwiches and squashed bananas? Check out our three easy-peasy nourishing recipes that will make opening their lunch boxes the highlight of every school day.

nuut-laced banana bread that tastes just as good on its own as it does toasted with lashings of butter.
Ingredients:
2 sachets of nuut (any blend!)
1 cup all-purpose flour
1/2 teaspoon sea salt
3 large brown bananas (1 ½ cups mashed)
1/4 cup unsalted butter, melted and slightly cooled
1/4 cup canola vegetable oil, or melted coconut oil
3/4 cup packed light brown sugar
1 large egg, at room temperature
1 teaspoon pure vanilla extract
1 cup semisweet chocolate chips, divided
What to do:
1. Heat your oven to 175°C. Grease a 9-by-5-inch loaf pan with non-stick cooking spray and set aside.
2.
In a medium bowl, whisk together the flour, nuut, baking soda, and sea salt. Set aside.
3. In a large bowl, mash the ripe bananas with a fork. Add the melted butter and oil and stir until combined. Stir in the brown sugar, egg, and vanilla extract. Stir until smooth.
4. Stir the dry ingredients into the wet ingredients, don't overmix! Stir in ¾ cup of the chocolate chips.
5. Pour batter into prepared pan. Sprinkle the remaining ¼ cup of chocolate chips over the top of the bread. Bake for 50-65 minutes, or until a toothpick inserted into the centre of the bread comes out mostly clean. You just don't want a lot of gooey batter.
6. Check at 50 minutes, to be safe. Oven times vary.
7. Remove pan from the oven and set on a wire cooling rack. Let the bread cool in the pan for 15 minutes. Run a knife around the edges and carefully remove from the pan. Let the bread cool on the wire cooling rack until slightly warm. Cut into slices and serve.
Note - the bread will keep on the counter, wrapped in plastic wrap, for up to 4 days. It also freezes well. To freeze, cool the bread completely and wrap in plastic wrap and aluminium foil. Freezes for up to 1 month. Defrost before slicing.
Ingredients:
1 head of broccoli
sea salt
orecchiette or other short pasta
½ cup grated Parmesan
½ cup (packed) fresh basil leaves
3 tablespoons olive oil
2 teaspoons fresh lemon juice
Freshly ground black pepper
What to do:
1. Separate broccoli stalk from florets and finely chop florets. Trim woody end of stalk, then peel and finely chop. Cook stalk in a large pot of boiling salted water until froggy green, about 3 minutes. Add florets and cook until crisp-tender, about 3 minutes more. Using a slotted spoon or mesh spider, transfer broccoli to a large bowl of ice water, then drain on paper towels.
2. Add pasta to same pot of boiling water and cook until al dente. Drain pasta, reserving 1 cup pasta cooking liquid, and return to pot.
3. While pasta cooks, transfer broccoli (reserve a handful of florets) to a food processor and add Parmesan, basil, oil, and lemon juice. Season with salt and pepper, then process until smooth.
4. Toss pasta with broccoli pesto, adding more pasta cooking liquid as needed to coat evenly. Toss in reserved broccoli florets and season with salt and pepper.
5. Do Ahead: Broccoli pesto can be made up to a day ahead. Let cool, then press plastic wrap directly on surface before covering to avoid discoloration and chill.
Serves 2
How hard is to boil an egg? Very if you want it perfectly gooey. This is our go-to for the perfect jammy egg. Eat alone or add to a sandwich. Yum!

Ingredients:
4 – 8 free-range chook-friendly eggs
What to do:
1. Bring a large saucepan of water to a boil over medium-high heat. Using a slotted spoon, carefully lower eggs into water one at a time. Cook 6½ minutes, adjusting heat to maintain a gentle boil. Transfer eggs to a bowl of ice water and chill until just slightly warm, about 2 minutes.
2. Gently crack eggs all over and peel, starting from the wider end, which contains the air pocket.
3. Do Ahead: Eggs can be cooked and peeled 3 days ahead. Store airtight in the refrigerator.
Serves 4-8
Ingredients:
250g pkt microwavable brown rice
1/4 avocado, peeled, thinly sliced
1 tsp lemon juice
1/2 Lebanese cucumber, cut into thin batons
1/2 carrot, peeled, cut into long matchsticks
1 tin tuna in oil or spring water, drained
1 tablespoon Japanese Style Miso & Sesame Salad Dressing
Sesame seeds, toasted
Serve with grapes (optional)
What to do:
1. Heat the rice following packet directions. Set aside to cool. Transfer the rice to an airtight container or serving bowl. Brush the avocado with lemon juice.
2. Arrange the avocado over the rice in the container or bowl with the cucumber, carrot and tuna. Drizzle with the dressing and sprinkle with sesame seeds.
3. Allow for cooling time.
4. Get ahead: Make the salad, without avocado, the night before. Cover and store in fridge. Add avocado the next morning.
Serves 1