the wellness trends making waves in 2023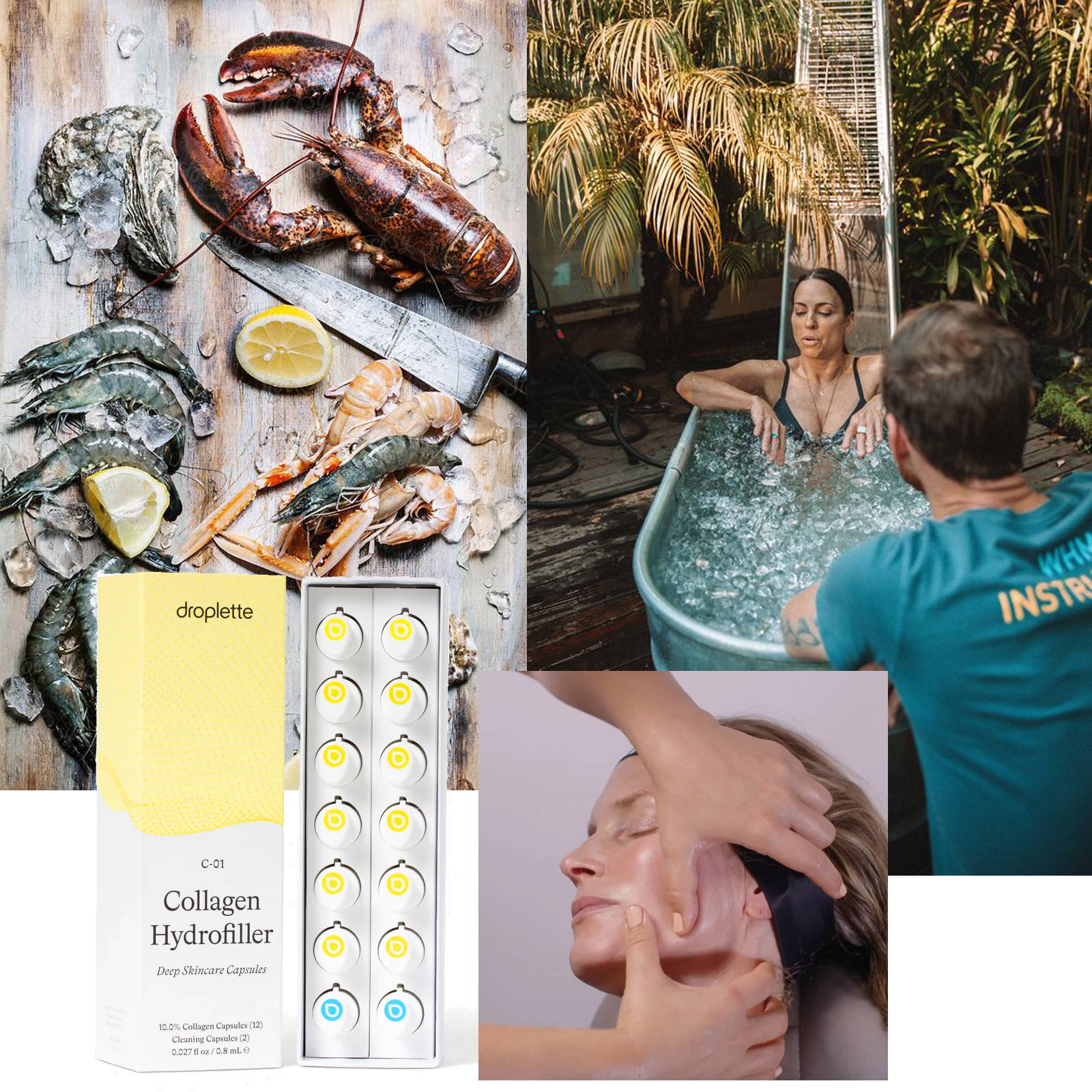 with 2023 almost here, it's time to rethink and tweak our wellness regimes. it can be difficult with new fads and products constantly launching and so much advice out there, which is why choosing holistic, sustainable and natural solutions that work is key to success.
here are some we are ready to embrace come 1 january.
while tinned fish has been popular for centuries in many countries, it is set to grow globally as a convenient, shelf-safe, nutritious, sustainable and affordable superfood. no longer only used to top pizzas and toss in a salad, it is considered a healthy gourmet meal in a can. smaller fish varieties, like sardines and anchovies, are rich in calcium and vitamin d, while tuna, salmon, and mackerel brim with omega-3s that are integral for maintaining heart health and improving cognition, as well as selenium and iodine, that aid a healthy immune system and thyroid function.
it just might be time to put your fitbit away. next year, we'll be less dedicated to hitting 10,000 steps a day and more focussed on minimising time spent sitting still. prioritising regular movement will be front of mind during our everyday lives in the new year.
protein will get lots of love in 2023 - especially of the plant variety. this long-term energy source keeps you active throughout the day and helps maintain strong healthy bones, joints, and cartilage. digested slowly, protein also fills you up, making it excellent for weight management. the only issue for many plant protein enthusiasts is getting enough daily - which is why nuut was created as the ultimate plant-protein fuelled meal on-the-run. just add water or milk, shake and sip. that's it!
the growing diy trend for taking our beauty regimes into our own hands is set to continue. thanks to companies like facegym that offer online classes and devices like droplette, a misting micro-infuser device that delivers serums deep into the skin, now we have access to spa-quality equipment, treatments and products. best of all, there's no waiting for an appointment, and they're a fraction of the price. it's win win!
contrast energy or hot and cold therapy will be the method for rapid and natural pain relief. traditionally, for muscle strain, for example, cold therapy eases inflammation and numbs the pain, while heat therapy alleviates muscle stiffness after the inflammation resolves. however, when heat and ice are used together in an alternating pattern, they create a pumping action in the circulatory system by restricting circulation to reduce swelling and increasing circulation to a specific area. the alternation between heat and cold results in an improved range of motion and expedited pain recovery.
physios rejoice! we are finally acknowledging mobility (the joint's ability to move actively through a range of motions) as an essential step of a well-rounded fitness routine. with many working from home, our lives have become more stationary, resulting in stiffer bodies. mobility training provides the ideal gentle relief our sore, achy bodies need. in 2023, even the most dedicated gym bunnies will be signing up for yoga and pilates classes, as well as dedicated stretching workouts.