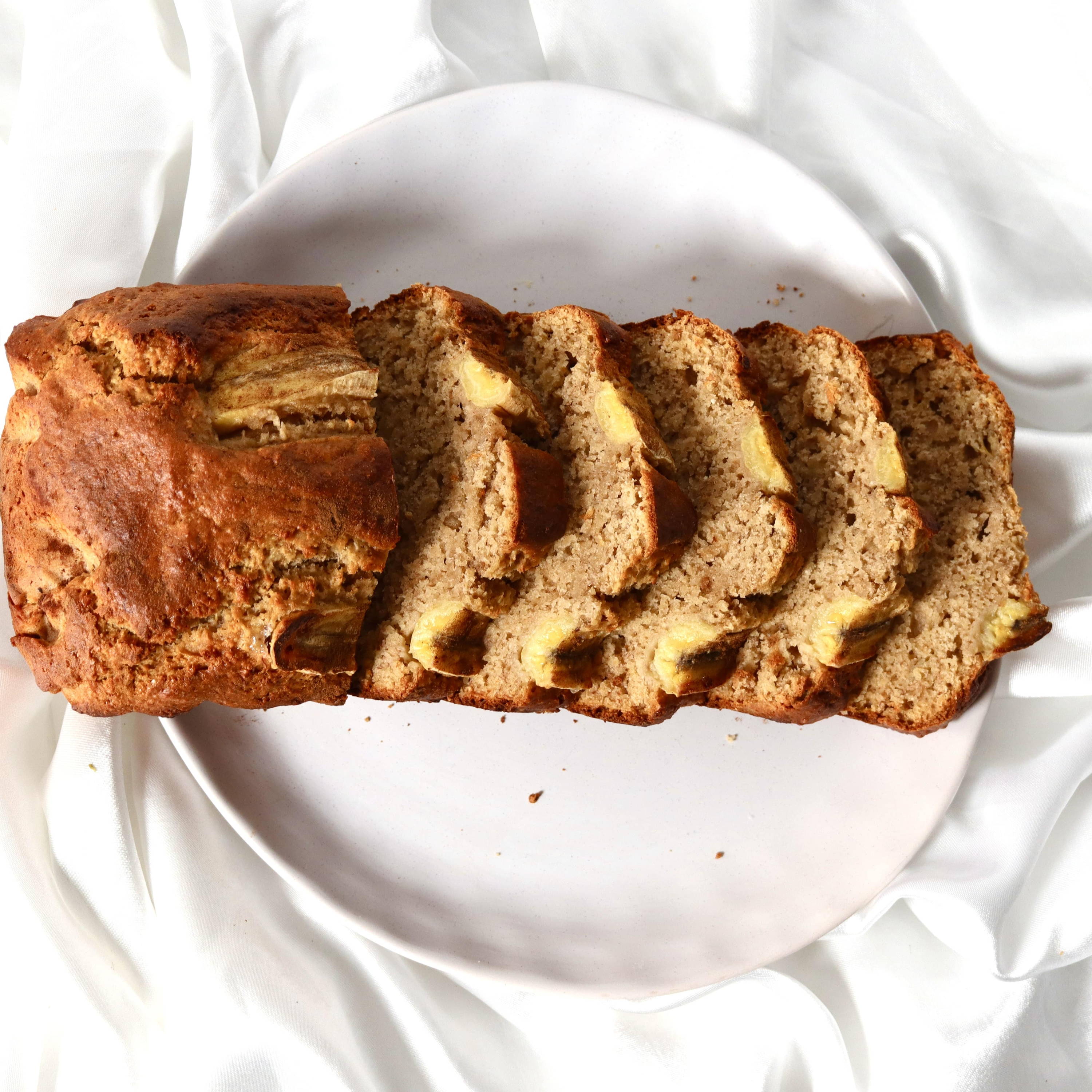 imagine if banana bread was low-cal and super healthy? turns out, it can be.
Ingredients:
1 ¼ cup banana – mashed
2 x eggs
¼ cup almond butter
2 tbsp coconut oil
½ tsp organic honey
¼ cup coconut flour
½ tsp baking soda
½ tsp baking powder
¼ tsp ground cinnamon
What to do:
1. preheat oven to 180°C. Grease a small loaf pan with coconut oil or use baking paper to line.
2. in a bowl or mixer, combine banana, eggs, almond butter,
coconut oil and honey until fully combined.
3. add coconut flour, baking soda, baking powder and cinnamon to wet ingredients and mix well.
4. pour into prepared pan. Cook for 40-50 minutes until cook
through and golden.
allow to cool before cutting into 3 serves. Store in an airtight
container.
28g carbohydrates / 9g protein / 21g fat