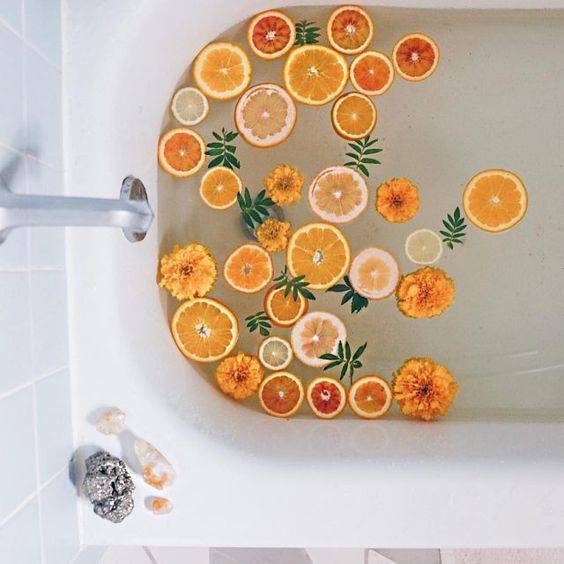 your day begins and ends with some version of your wellness and beauty routine, so investing in your regimen is an investment in yourself.
self-care is different for everyone; there isn't a perfect or correct way to do it. cleopatra took baths of milk and honey, mary queen of scots soaked in red wine, aphrodite in seaweed and marie antoinette in herbs.
health, happiness, beauty, confidence, laughter, and love are all benefits of daily self-care. how you take care of yourself is personal. think about what you need to be your best self and put a plan in place.
here are 20 self-care practises to try:
1. drink water on waking
2. replace one meal a day with nuut
3. do some planks
4. move for at least 30 minutes a day
5. confront your negativity—on paper
6. create a vision board
7. watch the sunrise or sunset
8. get out in the garden
9. light a candle
10. make a nourishing menu for the week
11. take five minutes to decompress every day
12. take an evening salt bath
13. walk in nature
14. meditate
15. sleep in on the weekend
16. watch the clouds
17. unplug from social media
18. get a weekly massage
19. walk thigh deep in the ocean
20. do a weekly face mask
take good care of yourself everyday and reap the wellness benefits. to get you on your way, we have designed a special self-care smoothie just for you.
find your inner queen, shake & sip. (crown optional).
ingredients:
1 sachet nuut chocolate
300ml almond milk
¼ teaspoon freshly ground rose buds
½ tablespoon cacao nibs
pinch sea salt
dash of honey
what to do:
1. put almond milk in blender first, then nuut, ground rose buds and nibs.
2. blend well.
3. add sea salt and honey to taste
4. decorate with extra cacao nibs, ground rose petals and whole rose buds.
note: egyptian and persian rose buds are mostly organic and a good choice for grinding.