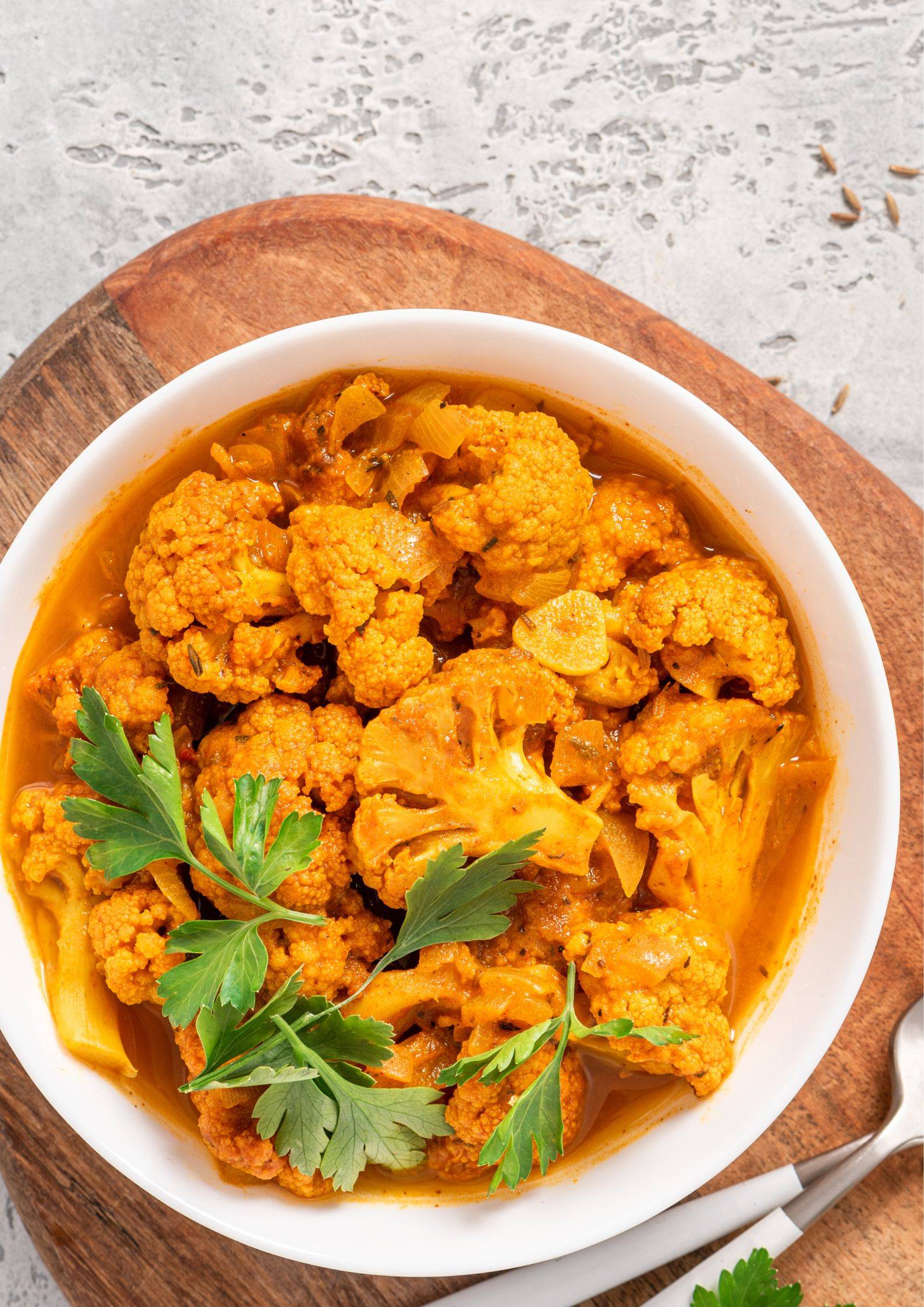 Ingredients:
750g cauliflower florets
1 brown onion – chopped
3 x garlic cloves – minced
1 tsp ginger – peeled + grated
1 x red chilli – finely chopped
2 tsp curry powder
2 tbsp reduced salt tomato puree
2 tbsp ground almonds
400 ml tin coconut milk
1 tbsp olive oil
salt and pepper to taste
Salad
3 cups mixed greens
1⁄2 red onion – sliced
1 avocado – sliced
lime juice
What to do:
1. heat fry pan over medium heat with olive oil.
2. cook onion, garlic, ginger and chilli for 2 minutes until softened.
3. add curry powder and salt cooking for a further 3 minutes.
4. add tomato puree, almonds and coconut milk. bring to a simmer and
reduce heat.
5. add cauliflower florets cooking for 10-15 minutes until softened.
6. serve on top of salad and spritz with lime juice.