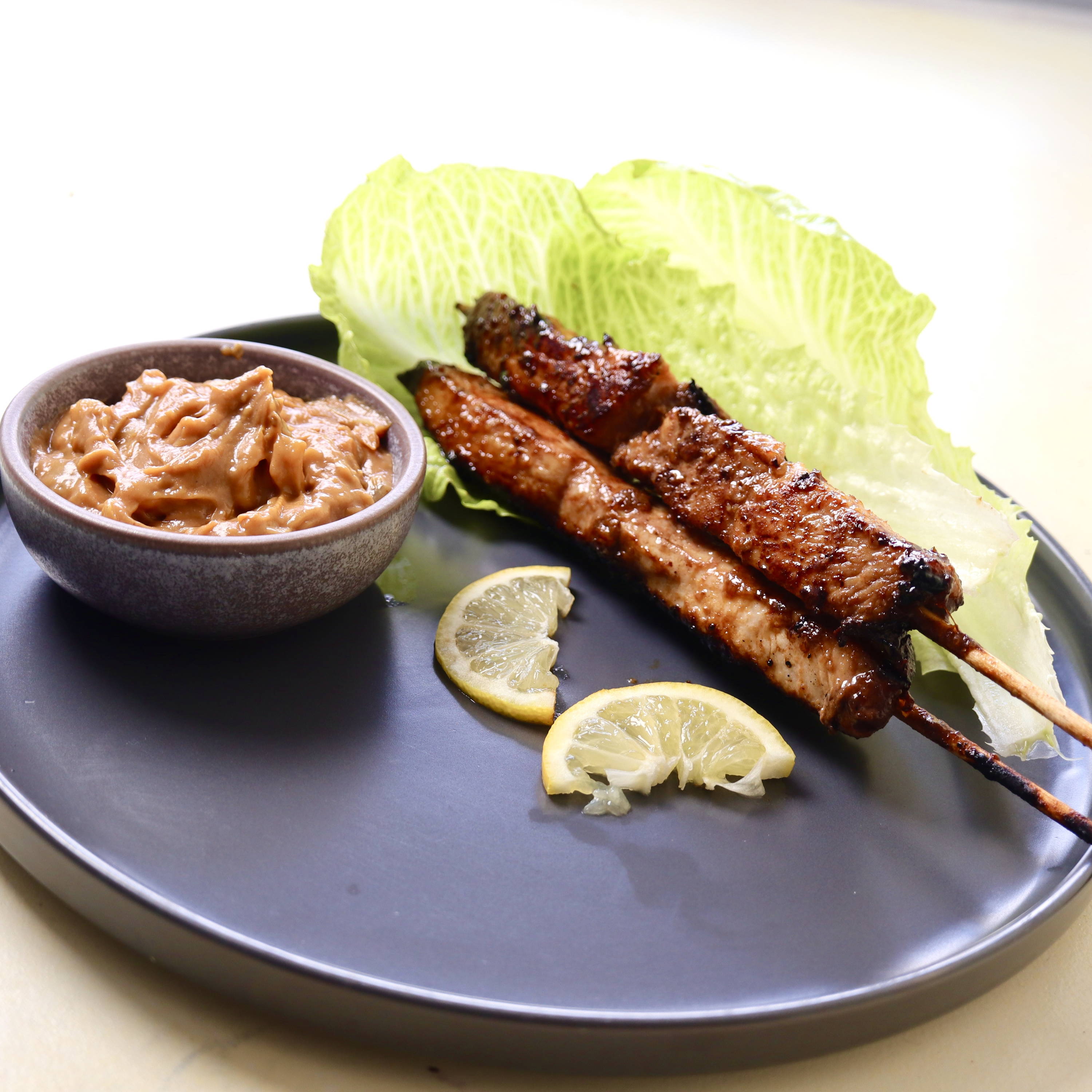 we 'ketoed' this weeknight-friendly dish so it has all the comforting and fragrant qualities of the original - it's just better for you.
Ingredients:
200g chicken breast – cubed
4 x lettuce leaves
1⁄4 cup smooth peanut butter no added sugar / salt
1⁄4 white onion – finely chopped
2 x garlic clove – minced
1 tsp honey
1 tbsp reduced salt soy sauce
1 tsp lime juice
1 tbsp evoo
1⁄4 cup water
What to do:
1. thread chicken evenly between four skewers.
2. combine one garlic clove, honey and evoo and drizzle over chicken skewers. set aside.
3. heat a small fry pan over low heat with low cal spray oil.
4. cook onion and remaining garlic until soft. add peanut butter and water stirring until smooth.
5. remove from heat and stir in soy sauce and lime juice. set aside.
6. heat a fry pan over medium heat with low cal spray oil.
7. cook chicken for 3-5 minutes each side until brown and cooked through.
8. serve two skewers with lettuce and half the satay sauce . refrigerate the second portion for another meal.
serves 2
8g carbohydrates / 33g protein / 32g fat