fluffy keto blueberry pancakes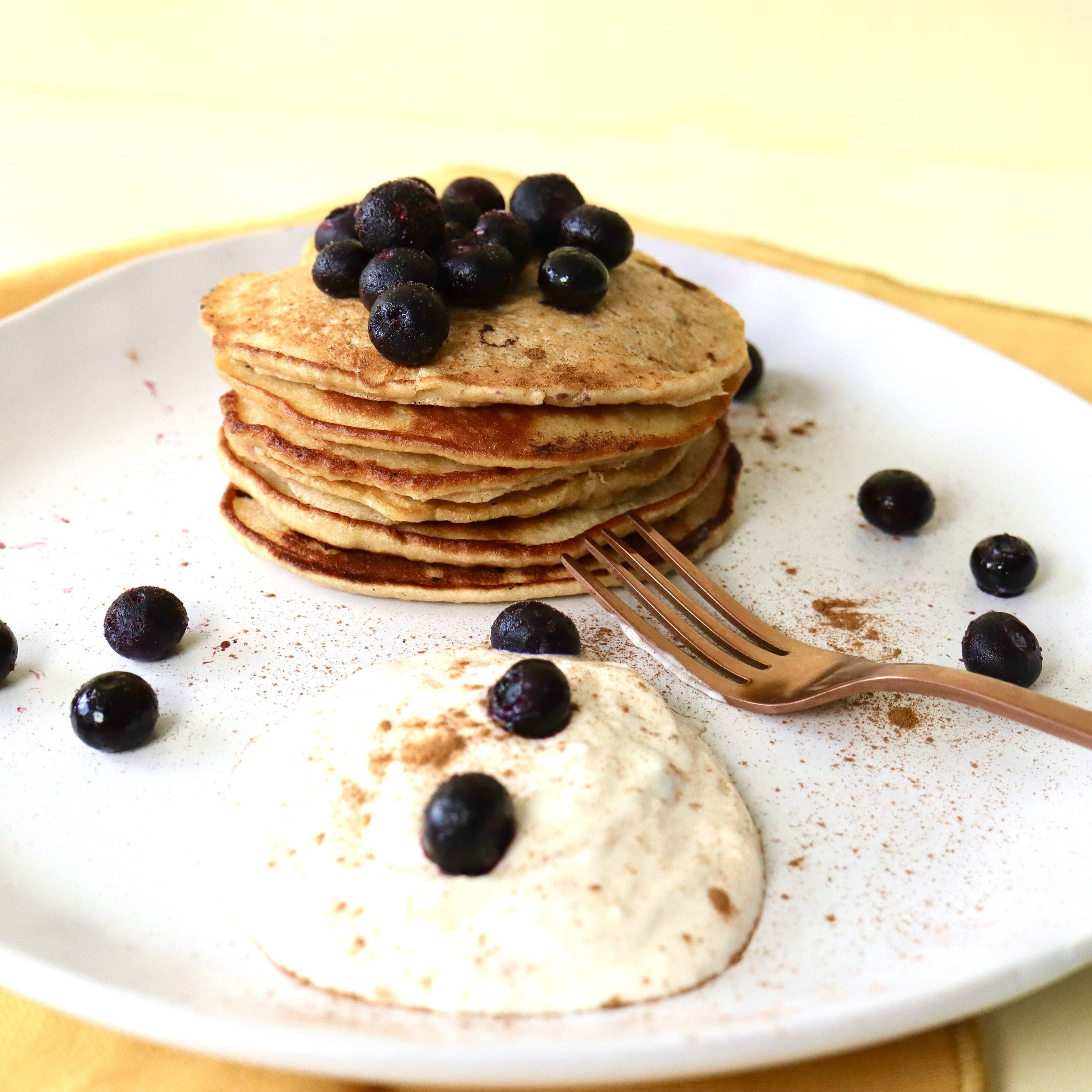 indulge in your pancake fantasies – minus the carbs. they'll keep everyone happy at the breakfast table.
Ingredients:
1 x egg
1⁄4 cup unsweetened almond milk
1⁄2 cup almond flour
1⁄4 tsp baking powder
1⁄2 tsp cinnamon
1 pinch salt
2 tbsp yoghurt
2 tbsp blueberries – fresh or frozen
What to do:
1. mix dry ingredients together in a bowl.
2. mix wet ingredients together in another bowl.
3. pour dry ingredients into wet ingredients mixing to combine.
4. heat medium fry pan with low cal spray oil.
5. pour 2 tbsp of batter into pan cooking for 2-3 minutes
6. or until small bubbles form. flip and cook for a further minute.
7. serve with blueberries and yoghurt.
10g carbohydrates / 20g protein / 35g fat