going plastic-free in july is easier than you think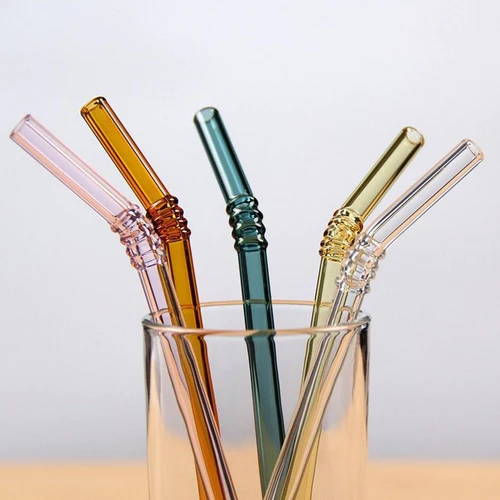 Plastic Free July reminds us that the raging war on plastic can be as simple as starting with one habit at a time.
What started as a little grassroots movement in Western Australia in 2011 has grown into a global phenomenon. This year, Plastic Free July will see millions of people around the world pledge to be more aware of their plastic use and "choose to refuse".
Plastic Free July is part of a strong push across Australia to reduce our use of plastics and with good reason.
"Virtually every piece of plastic ever manufactured still exists in some form today," says Executive Director and Founder of the Plastic Free July Foundation, Rebecca Prince Ruiz. "Plastic, particularly single-use plastic or 'throw-away' plastic items, are not getting recycled effectively and are having a detrimental impact on our environment."
Even juggernauts Coles and Woolies stopped using single-use plastic bags at checkouts on 20 June (other retailers like Aldi, Bunnings and IKEA haven't used them in years). If you're starting to get used to BYO shopping bags, it might be time to take things a few steps further and join the Plastic Free July challenge.
"This July, our aim is to empower all Australians to choose to refuse and collectively contribute by making small changes to their day-to-day actions to make a big difference," explains Rebecca.
Small changes, big difference
Once you decide to reduce your use of plastics, it's easy to see why we all need to make some changes. Plastic is everywhere. It's easy to become overwhelmed as you survey the bin overflowing with plastic packaging, plastic bags, takeaway containers, plastic wrap, toys, storage containers… will your house actually be empty if you go plastic free?
"Although the size of the plastic waste problem is frightening, the numbers tell us that small actions can make big impacts," Rebecca reassures. "Making a difference is as simple as swapping out your usual disposable coffee cup with an eco-friendly version, bringing your own re-useable bags to get groceries, or even switching to soap instead of using bottled wash products."
Then there's the whole disposable straw thing. An entire Straw War started in the UK, with hundreds of restaurants and bars pledging to either get rid of plastic straws completely or provide them only when requested by a customer. The Last Straw is running a similar campaign in Australia, stating that "plastic straws are an unnecessary convenience with a big impact". Reusable metal straws are becoming more available for people with disabilities who may rely on a straw.
Commit to a few things at a time
To keep the overwhelm at bay, Alex Stuart, author and founder of Low Tox Life, suggests simply committing to remove one bit of plastic from your life at a time.
"If you try and do everything in a week and go the hardline 'zero waste' angle, you might find yourself stressed and feeling like a failure before you've even had a good crack at this," Alexx cautions. "STOP. Regroup. Think about what you're most excited about switching out and ditching and start there."
Start with giving up disposable straws and single-use plastic bags this July, then perhaps add a few extras once you're comfortable.
Try one or two of these ideas:
Take your own eco-friendly cup for a takeaway coffee.
Pack your lunch box using reusable containers instead of plastic wrap.
Stop putting your produce into plastic bags and avoid buying fruit and veggies pre-packaged in plastic.
Use canvas or cloth bags to do your shopping and keep them somewhere prominent. Alexx suggests that when you then unpack the shopping from your cloth bags, you should immediately "put them in front of your front door so there's no option to forget them as you head out next time".
Try not to order home delivery from venues not offering a plastic-free delivery alternative and take your own containers if you're buying takeaway food.
Take a stainless steel water bottle to fill from the tap wherever you go.
Look for plastic-free packaging for goods at the supermarket.
Bulk buy food where possible – there's a good directory of bulk foods stores here.
Take packaging back to be refilled where possible (many of the bulk food stores allow you to do this and Harris Farm offers milk in refillable glass bottles at many of its outlets).
Wrap your leftovers in beeswax wraps (you can even make your own) or use a glass jar or container.
Another great tip from Alexx is to create inconvenience around forgetting your reusable cups and bags as a way to get into the habit of remembering. "For me, saying goodbye to plastic bags REALLY happened when I stopped saying 'it's okay this one time'," she says. "I started doing hilarious things like carrying six avocados in my handbag or wrapping all my shopping up in my gym towel."
Check the Plastic Free July website for plenty more achieva