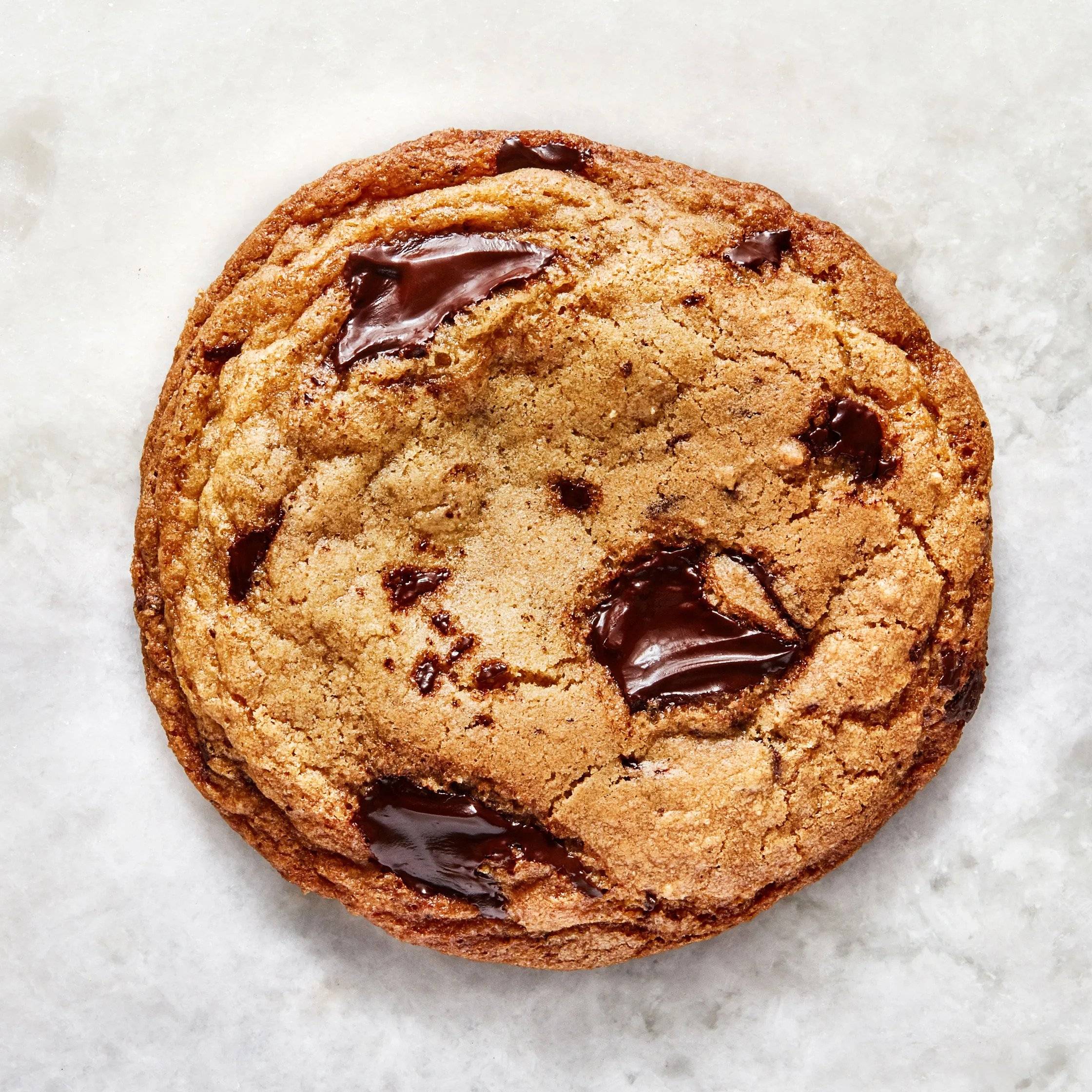 to celebrate our long-awaited usa launch, we're whipping up a batch of low calorie high protein choc chip nuut cookies 🇺🇸
deliciously addictive, each cookie is under 200 calories and packs in 10g of protein. they're gluten-free, grain-free, and made with your favourite protein powder (nuut, naturally).
choc chip nuut-pimped cookies

ingredients:
1/2 cup nuut daily balance chocolate
1 cup all-natural creamy peanut butter (gooier the better)
1/2 cup coconut sugar
2 tablespoons unsweetened cocoa powder
2 large eggs
1/3 cup mini chocolate chips

what to do:
1. preheat oven to 350ºf and spray a baking sheet with coconut oil cooking spray.
2. place all ingredients in a medium-sized bowl and mix to combine. the consistency should be similar to cookie dough. it shouldn't be crumbly and if it is, it means your peanut butter isn't 'drippy' enough. if this is the case, add 1-2 teaspoons of melted coconut oil.
3. spoon out 2 tablespoons of dough into your palms and roll into a ball. flatten cookie dough between your palms creating a cookie shape and place it on a baking sheet. note that your cookies won't expand a lot, so flattening is important.
4. stud with chocolate chips.
5. bake cookies at 350ºf for 10-12 minutes.
6. let cool for 15 minutes before removing from the pan so that the protein cookies can set. if you remove them too soon, they may break in half.
makes:
approx. 12 cookies