how to stay well. right now.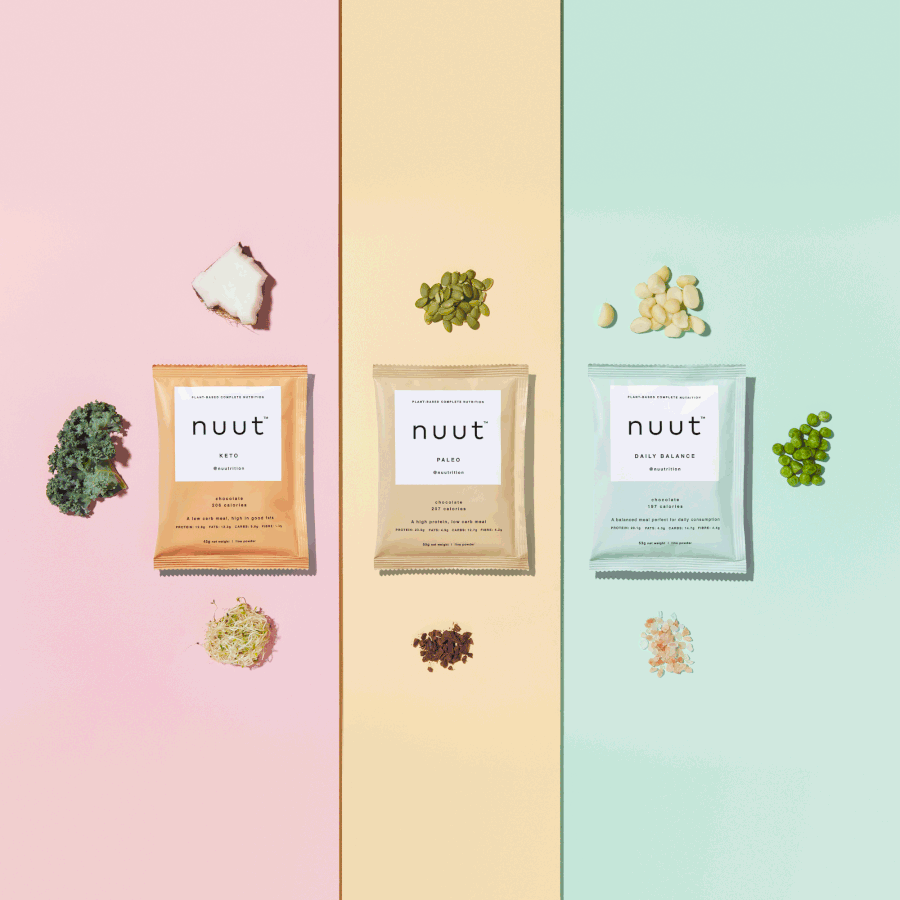 Wellness has many levels: physical, emotional, social and environmental.
When the world throws you an unexpected curveball, it's hard to focus properly on each of these facets of ourselves.
nuut believes that optimal wellbeing is achieved when you feel good about yourself, your environment, and feel healthy from the inside out.
Which is why our plant-based blends are formulated to be complete wholefood nutrition that is convenient to use and simple to make.
No matter what 2020 throws at you.
Your daily nuut is:
complete nutrition - nuut is a complete low-calorie and low-carbohydrate balanced meal you can prepare in under a minute. Each nuut is fortified with over 30% of your daily-recommended vitamin and mineral intake and is formulated with a certified organic superfood blend.
always available - we love real food made from premium plant-based produce. Even when fresh fruit and vegetables are hard to come by, nuut is easy, premium nutrition that is always accessible.
super-affordable – one nuut costs less than a takeaway coffee - just $3.92 for a low-calorie nutritionally complete plant-based meal. Just add water.
paleo & keto friendly - the key to success when following a paleo or keto diet is being vigilant about your food choices. nuut's custom-made blends mean you always have the right nutrition with the correct calorie count on hand. Easy.
zero food waste – nuut comes in sachets so you only use the exact amount you need to consume. And amazingly our plant-based powders have an 18 month long shelf life, so they last longer than fresh produce which means much less food waste.
zero human contact – we take pride in our facilities and equipment that are of the highest safety standards and regulations. Our blends are untouched by human hands during the manufacturing process so you can be sure they are safe to sip and healthy-to-boot.
sustainable – nuut is 100% vegan and sourced sustainably and ethically. To combat growing global issues around food packaging waste, nuut uses a circular packaging recycling scheme that is not only kind to the planet, but makes daily recycling simple for you.
Stay safe, happy and well.
Love the team at nuut