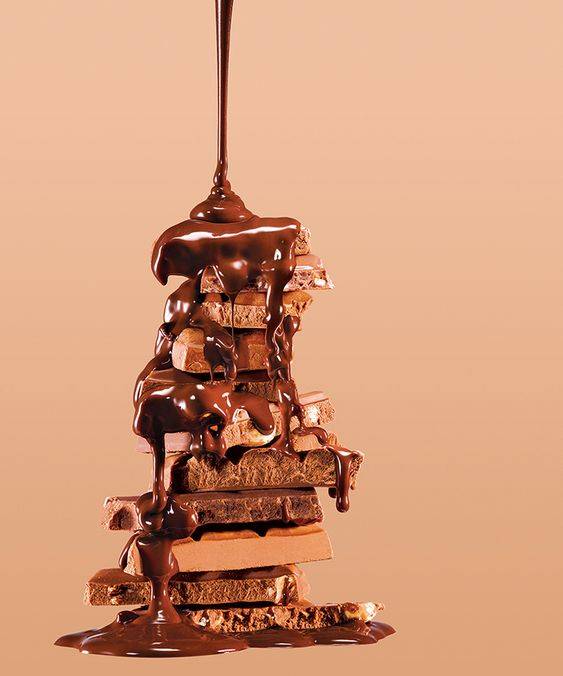 three new chocolate sips that are as delicious as they are healthy.

nuut nog

rich, thick and down to party! classic egg nog spiked with nuut will be the star on the tree at your christmas in july, minus the hangover.
2 sachets nuut daily balance chocolate
4 large eggs yolks and whites separated
¼ cup maple syrup
½ cup coconut cream
1 cup unsweetened vanilla almond milk
1 tsp nutmeg
in a medium-sized bowl, whisk together the egg yolks, maple syrup, coconut cream, almond milk, nutmeg, and nuut until it froth. set aside.
add egg whites to a large glass mason jar, and using a hand mixer froth the egg whites until it forms a foam that is no longer liquid. gently fold the frothed whites into the chocolate mixture in another bowl.
divide nuut nog into four glasses and top each with additional nutmeg or whipped cream (use non-dairy if needed).
serves 4.
nuut chocolate-tini
the perfect combination of boozy (not really) and sweet. serve it in a martini glass or serve it up as an adult milkshake. cheers to that!
1 sachet of nuut daily balance chocolate
3.0 fl oz (89ml) non-alcohol vodka
1 cup of ice (use a little water & less ice for a thinner drink).
throw everything in a blender and blend until it has a milkshake-like consistency.
serve short in a martini glass or blend with more water and serve long as a shake.
garnish with cinnamon or toasted shredded coconut, and find a beautiful sunset. chin chin!
serves 1.
choc-almond winter shake
the ultimate combination of nuut and nuts. equal parts sweet and crunchy it's the perfect anecdote to the coldest winter mornings.
1 sachet nuut daily balance chocolate
½ cup reduced fat canned coconut milk (with its thick cream)
½ cup almond milk
4 pitted medjool dates
2 tablespoons almond butter
¼ cup toasted coconut chips
1/2 cup crushed ice
toppings
chopped almonds (toasted)
coconut flakes (toasted)
cacao nibs
combine all the ingredients, except the ice, and blend until creamy. add the ice, and blitz. pour into a glass, and top with more coconut flakes, sliced almonds, and cacao nibs and serve.
serves 1.
spicy hot chocolate
with a touch of cayenne, cinnamon and vanilla, this fragrant hot chocolate recipe is not too sweet, deliciously nuuty, and oh, so wonderfully rich.
1 sachet nuut daily balance chocolate
½ cup almond milk
⅓ cup water
2 teaspoon cacao powder
½ teaspoon cinnamon
dash of vanilla essence
pinch of cayenne pepper
in a small pot, combine almond milk, water, and cacao powder, cinnamon and cayenne pepper.
whisk and heat over medium until it starts to simmer. don't allow it to boil.
remove from heat, add nuut and whisk again vigorously. be sure to use a whisk, and not stir with a spoon.
pour into a mug and serve hot.