'maskne' is a real thing - a top dermal therapist tells us how to prevent and cure it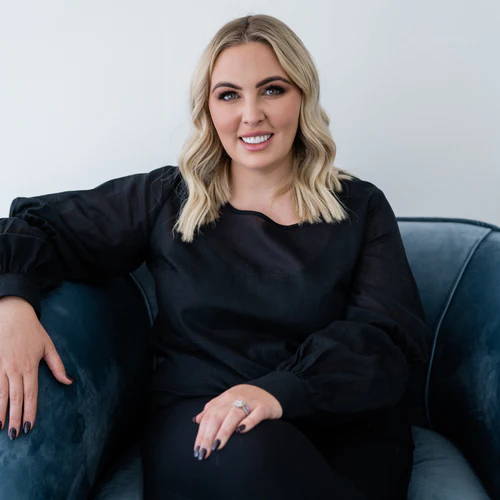 Wondering what those annoying bumps and lumps are lurking beneath your mask? It could be maskne (acne mechanica), the result of the mechanical friction of a fabric against the skin. We grilled leading dermal therapist, Carmen McNamara from Skin Fairy, on how to prevent and heal maskne and the best products to combat it
nuut (n): since regularly wearing a mask, I am breaking out like a teenager! What is going on Carmen?
carmen mcnamara (cn): It's called maskne, which is essentially a breakout due to the mask covering that area of the face. When the mask rubs the skin it causes friction. If you have an oil flow, which most of us do, and you are wearing a mask it becomes a breeding ground for bacteria. If you add heat, stress, makeup or even hormones to that list, covering your cheek area with a mask can cause breakouts to the surface of the skin.
n: What are the symptoms of maskne?
cm: You will notice pustules or congestion in the form of skin bumps, usually along the jaw, around the mouth and below the eyes around the cheekbones. We have even had clients experiencing contact dermatitis due to the mask irritating the area.
n: eek how best to avoid it?
cm: Cleanse your face morning and night, as well as before and after taking off your mask. Always use masks that you can wash, and change them over regularly. If you have particularly oily skin, then change your mask throughout the day as well. It will assist with oil build up and prevent bacteria growth. Wash your hands often and keep your hair off your face when you aren't wearing your mask.
n: Are there treatments that can help prevent and speed up recovery?
cm: Exfoliating regularly is key for preventing maskne. I like DMK Acu Masque. It's ideal is for all skin conditions including red inflamed skin, acne and congestion, as well as sensitive skin that needs a deep clean. It's a best seller at Skin Fairy. A weekly session at home using LightStim® LED light therapy is great for healing and treating skin too. It delivers light energy in a similar way plants absorb light energy from the sun, emitting UV-free, beneficial light rays that energise cells and stimulate the body's natural process to build new proteins and regenerate cells.
n: Carmen, please tell me I can still wear make-up when wearing a mask!
cm: Yes you can as long as it's a breathable base! I love Lycogel Breathable Tint It looks luminous on skin and gives a bright healthy glow. You only need a little, so it's the perfect solution when mask wearing.
Want to mask up in style?
Here's some nuut staffers love (to dream of!). As well as our fave go-tos.