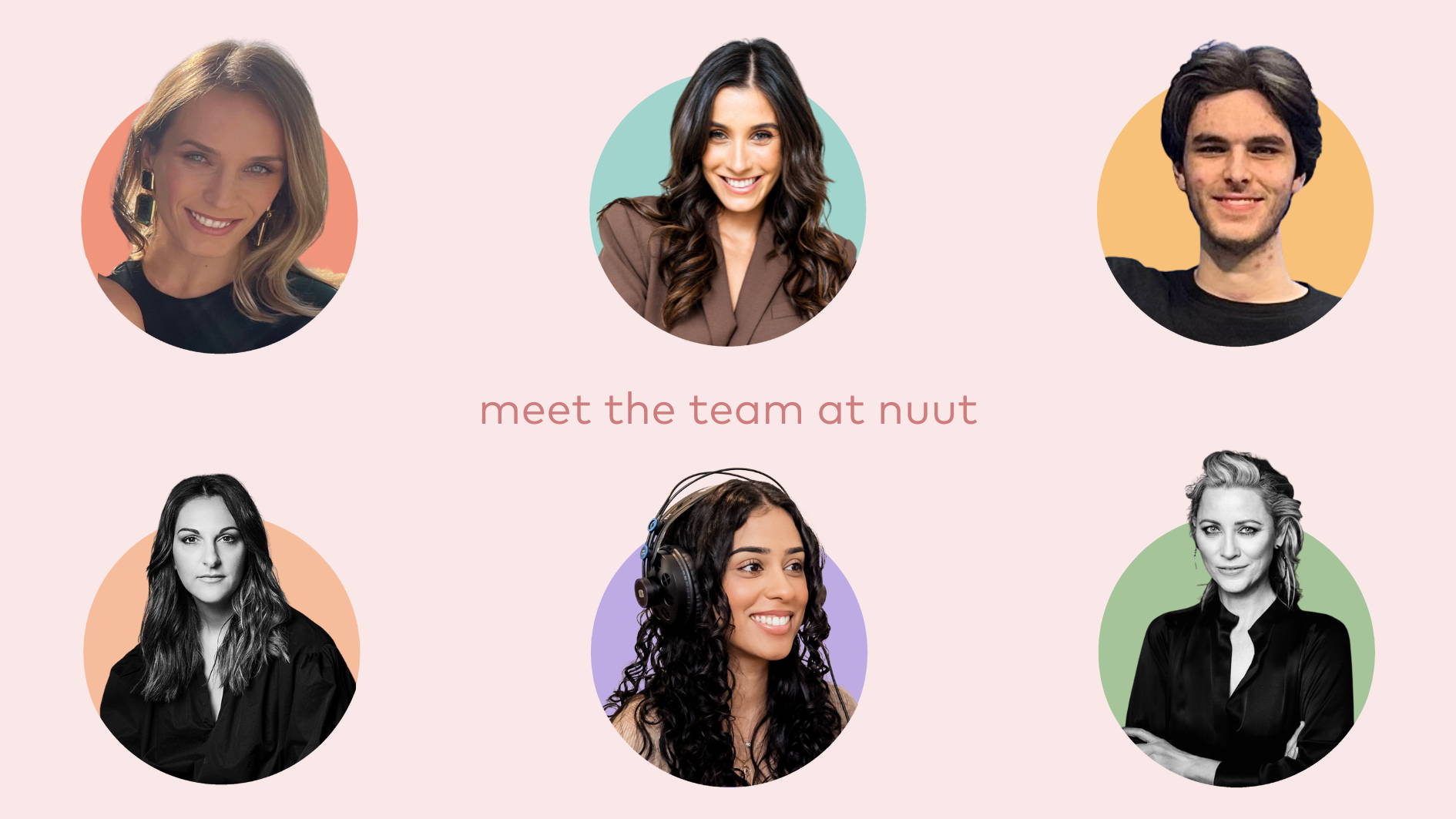 Team goals, wellness regimes and go-to recipes for using nuut plant-based protein powder.
Get to know some of the nuut team as they share their favourite things, daily wellness practices and how they're embracing the wellness-boosting power of nuut plant-based protein powder.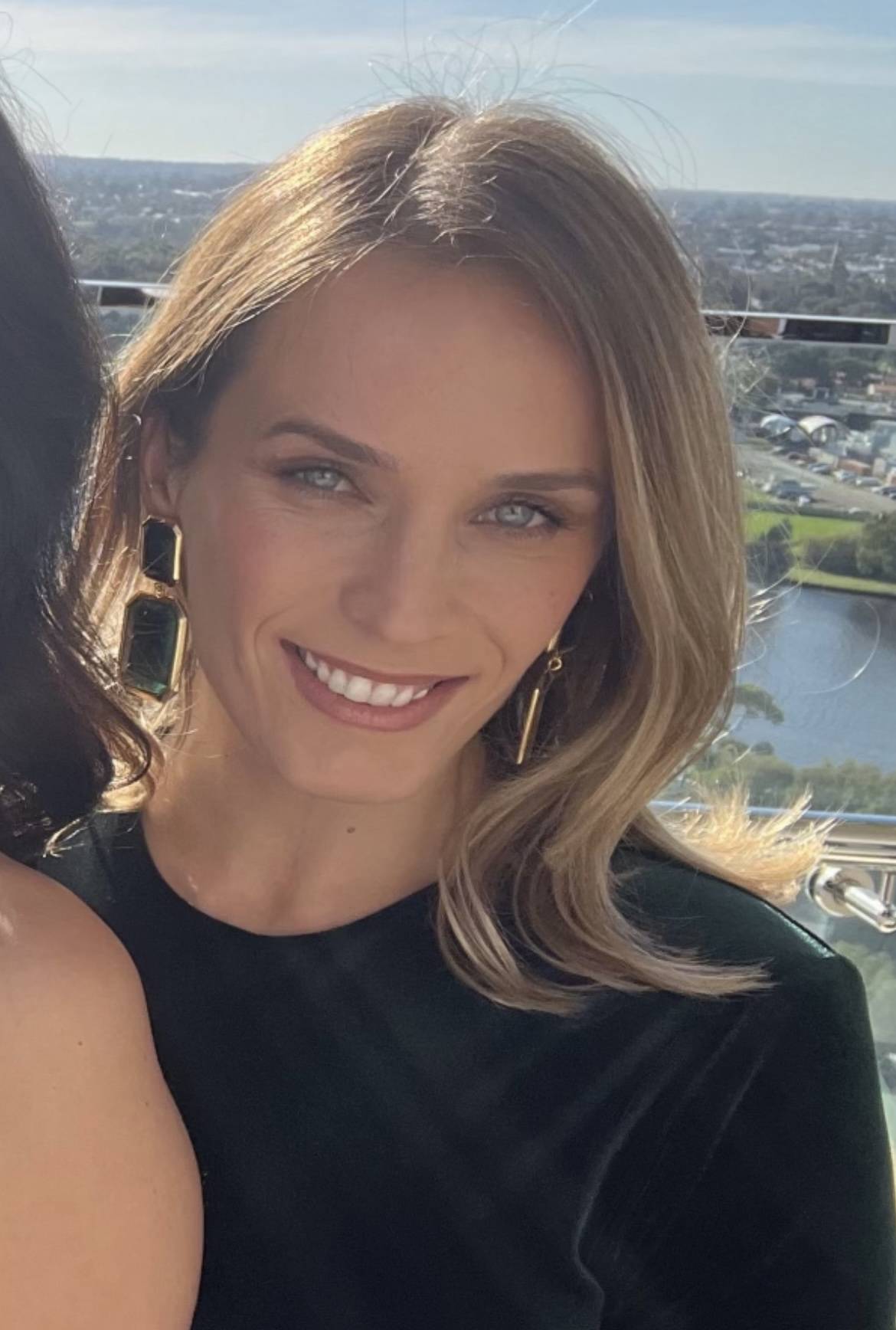 Zara Ademi, Business Development Consultant
Breakfast: Some days, I make myself a post-workout adaptogenic smoothie (plant extracts that help increase the body's ability to resist the damaging effects of stress and promote or restore normal physiological functioning). I combine a scoop of nuut paleo vegan protein powder, banana, Lion's mane, ashwagandha root, bee pollen, cordyceps mushroom, Himalayan shilajit and almond milk. Blitz on high - you're welcome;)
Body product: As the weather warms up, a glowy and hydrating body oil.
Fave nuut: I love nuut paleo vegan protein powder. It's rich in flavour and high in protein.
Song: My sister's sexy new track Water by Adelina
Sneaker: Yellow Onitsuka Tigers, like the ones Uma Thurman wears in Kill Bill.
Lip balm: Nothing fancy, just a mini tub of Cocoa Butter Vaseline.
Face cream: Retinol and sunscreen.
Movie: Depending on my mood, Vicky Christina Barcelona or Goodfellas.
TV show: I'm watching season 3 of Chef's Table. I love the episode dedicated to Sicilian pastry chef Corrado Assenza.
Workout: A balance of boxing, weights and running.
Morning wellness practice: Coastal walk or run, then coffee.
Non-negotiable self-care ritual: Family time.
Danielle Kavanagh,
Marketing Manager
Breakfast: I love blending nuut paleo vegan protein powder with frozen blueberries and water after the gym. Simple is best, and nuut is the best protein powder in Australia!
Body product:Go-To Sunscreen because it isn't oily.
Song: I listen to Triple J in the car, and if you see me at the lights, I am definitely singing.
Sneaker: I have a sneaker obsession. I love my New Balance 9060.
Workout:KX Pilates, strength training at Revo Fitness and going to group classes at Fitstop for cardio.
Morning wellness practice: Some sort of movement first thing every day, like a walk, gym, or Pilates. The day doesn't start until I've moved my body.
Non-negotiable self-care ritual: Sauna and ice bath at least twice a week.
Lip balm:Too Faced Lip Injection Extreme.
Face cream:Tatcha The Dewy Skin Cream. It's expensive but worth it.
Fave nuut: I love nuut paleo vegan protein powder. It's so easy to use, either on the go with water, in my post-workout smoothie, or in a sweet treat recipe. Check out @nuutrition for some great recipes.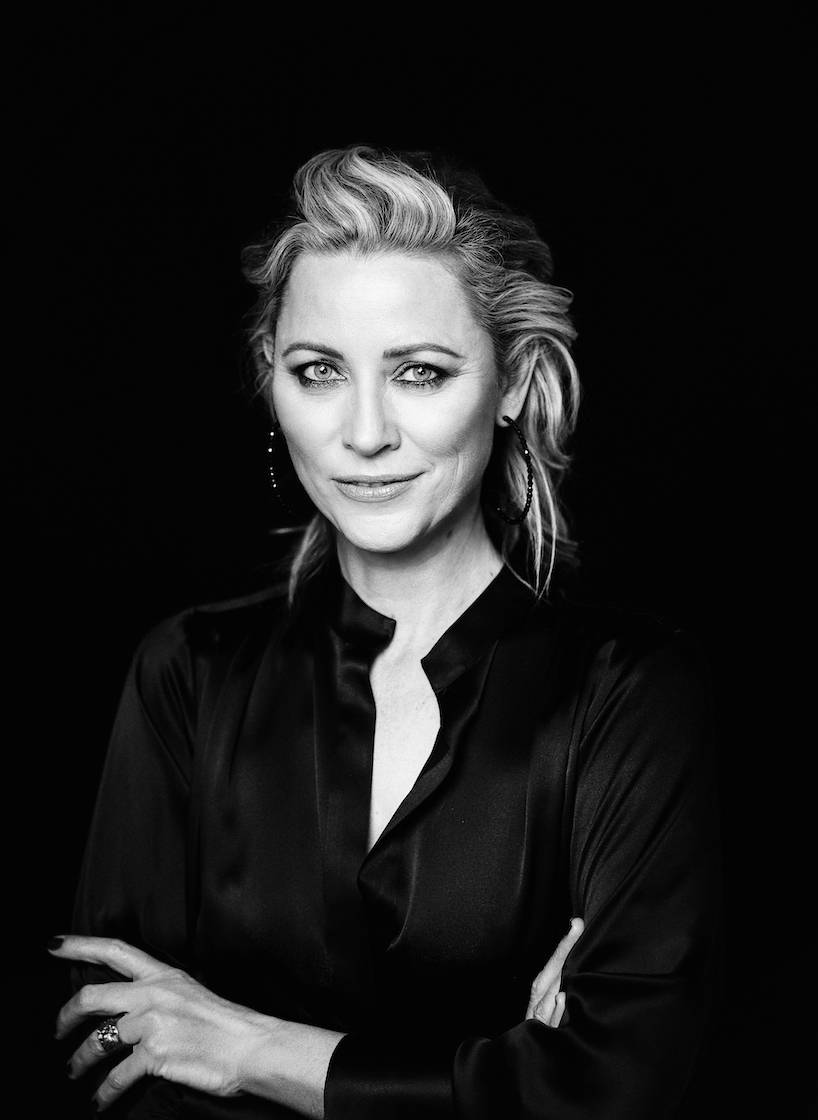 Elizabeth Clarke,
Content & Communications
Breakfast: Boiled eggs with asparagus spears and an almond latte. When I'm short on time, I blitz a nuut daily balance protein powder with ice, almond milk and espresso. It's breakfast in a glass!
Body product: BiotyspaBiotyspa, a fab new French body sculpting system using a suction cup and oil. It's intense, but my skin is definitely looking smoother!
Fave nuut: I add a banana to my nuut daily balance vegan protein powder, along with water, ice (always) and crunchy cacao nibs.
Sneaker:Stella McCartney Loop sneakers. They're consciously crafted, comfy, chic, and I love their super high treads.
Lip balm:Ultra Violette Sheen Screen SPF50 feels comfy, is super protective and tastes delicious. My fave is Choc Top, a sumptuous beige that goes down like a double choc nuut dessert.
Escape: Anywhere that involves a passport.
Skincare regime: I use a great clinical strength skincare line by Sydney Dermatologist Dr Natasha Cook.
Movie: Too many to choose from, but I have watched The Talented Mr. Ripley at least a dozen times.
TV show: An eclectic mix of old and new, spanning Bewitched and Arrested Development to Fleabag, Bad Sisters, and Succession.
Non-negotiable self-care ritual: Weekly sauna and Pilates for keeping my wonky back in check.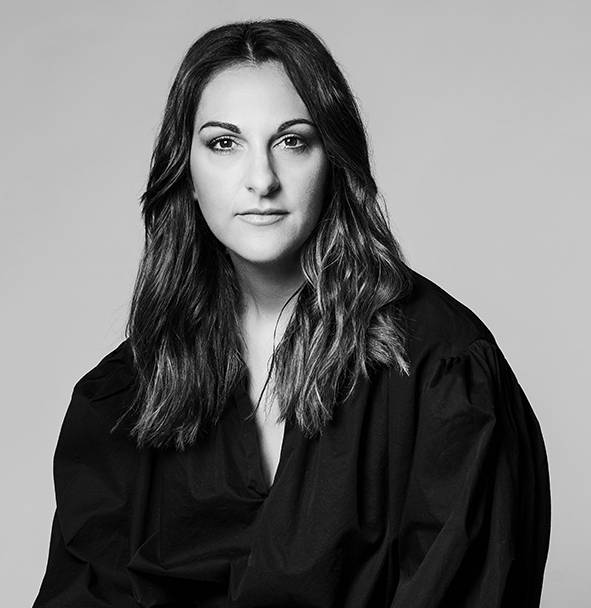 Malika Calder,
Art Director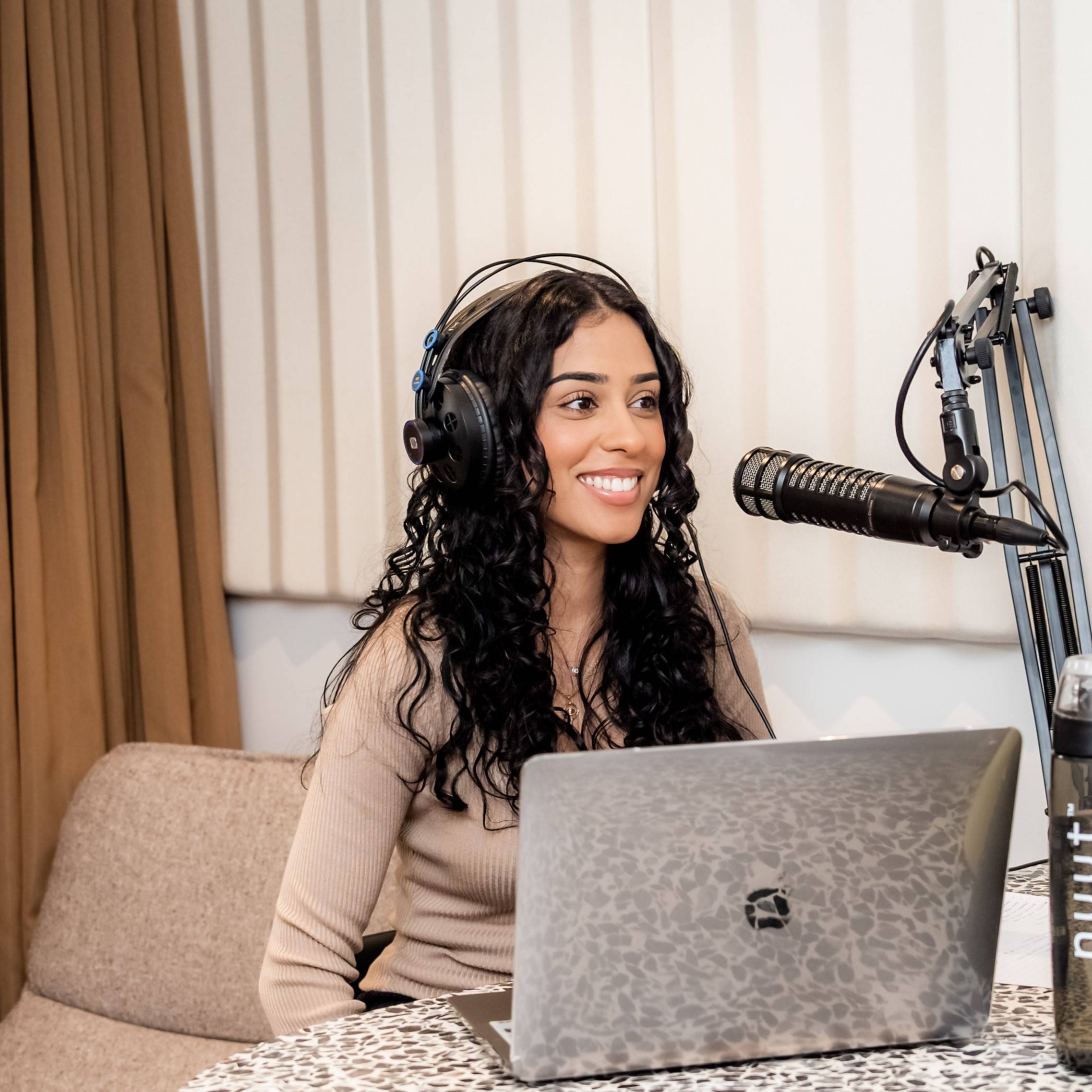 Eesha Anand, Nutritionist and Marketing Assistant
Breakfast: I have my nuut paleo vegan protein powder blended with oats, banana, almond and peanut butter, chia seeds, hemp seeds and a teaspoon of honey. It tastes just like a Snickers milkshake but healthier, of course! Perfect for on the go, as I'm always running late.
Body product: Anything Sol de Janeiro, especially their body creams and sprays.
Favourite nuut: It has to be nuut paleo plant-based protein powder. As a vegetarian, I'm always looking for ways to up my protein intake, and nuut's paleo blend has 23.5g of protein per serving. My fave way to enjoy it is by making our nuut protein pancakes, topped with fresh berries and maple syrup.
Happy place: At home with a good show and a cup of peppermint tea.
Sneaker:Jordan 1 University Blues.
Escape: The gym. There's nothing a good workout session can't fix (except a bad hair day).
Face cream:Rovectin Clean Lotus Water Cream.
Movie:17 Again. I've watched it more than 17 times.
Lip balm:Laneige Lip Sleeping Mask.
TV show:Gossip Girl. I'm currently on my 7th rerun.
Workout: Any sort of weight/resistance training. Cardio is my enemy!
Morning wellness practice: No phone until after breakfast. It's hard but worth it.
Non-negotiable self-care ritual: A weekly coffee scrub. It feels good and smells even better.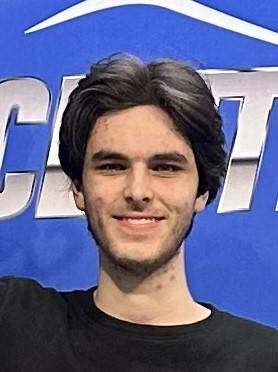 David Pagano, Technical Lead