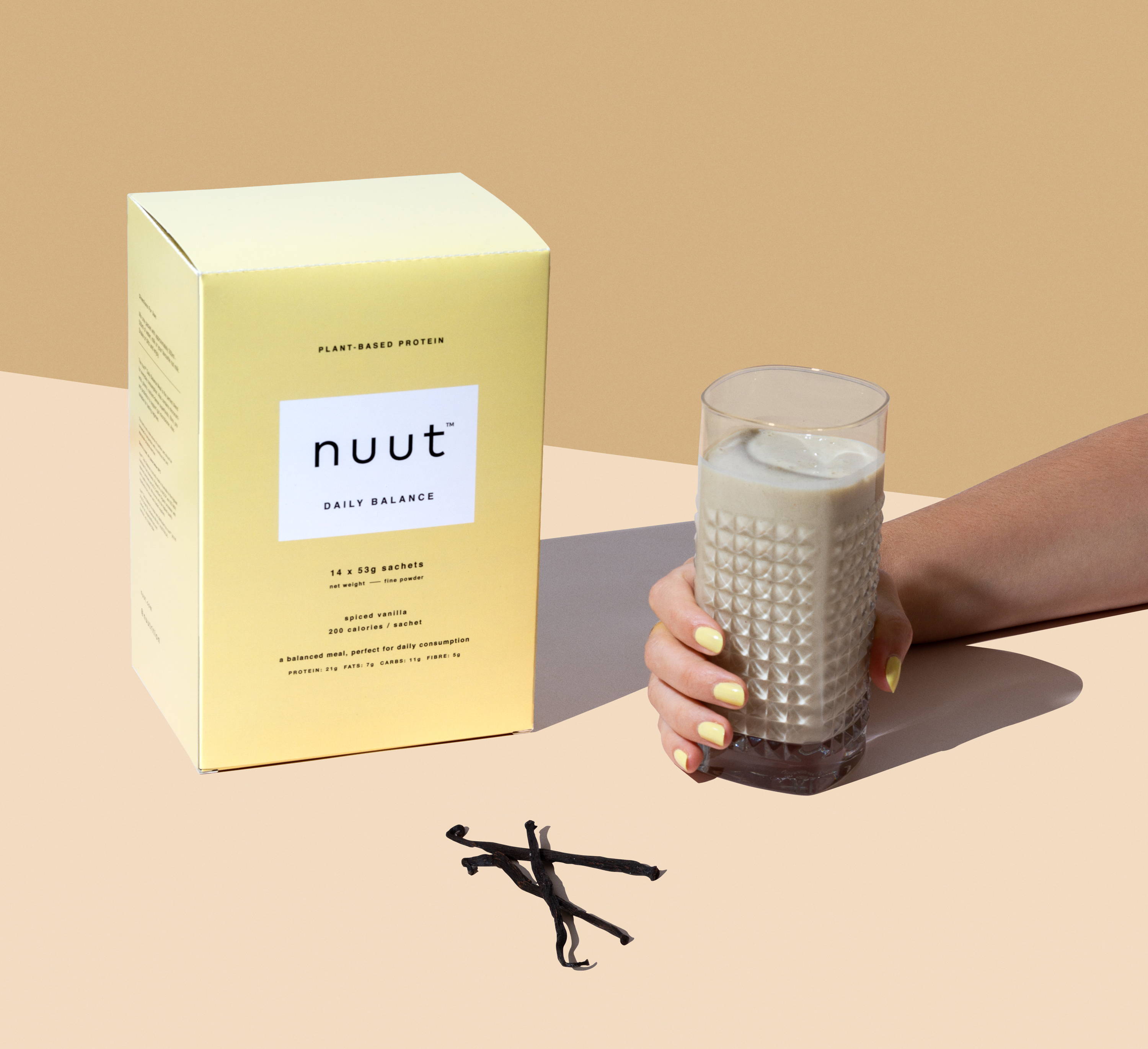 our vanilla is anything but, well, vanilla
we've been working on something and it's here - our brand new flavour, spiced vanilla!
formulated by nuut's dr. michael hauck phd, it's packed with body-loving plant-based ingredients like super greens, prebiotics and probiotics, pea protein, kelp, chlorella, and a kitchen sink of vitamins and minerals. oh, and it tastes delicious – seriously delicious!
"it tastes exactly like vanilla, only better!" bella
"nuut spiced vanilla has oomph and depth. i love it!" darcy
"i think it's my new favourite nuut. it even tastes incredible blitzed with water." kade
keep nuut spiced vanilla simple in a blend-and-go smoothie. just add one nuut sachet to your blender with ice, 300ml water and blitz. that's it!
or get creative and pimp it with extras:


😋 almond milk
😋 oats
😋 cacao nibs
😋 nut butter
😋 vanilla essence
😋 ice, always ice!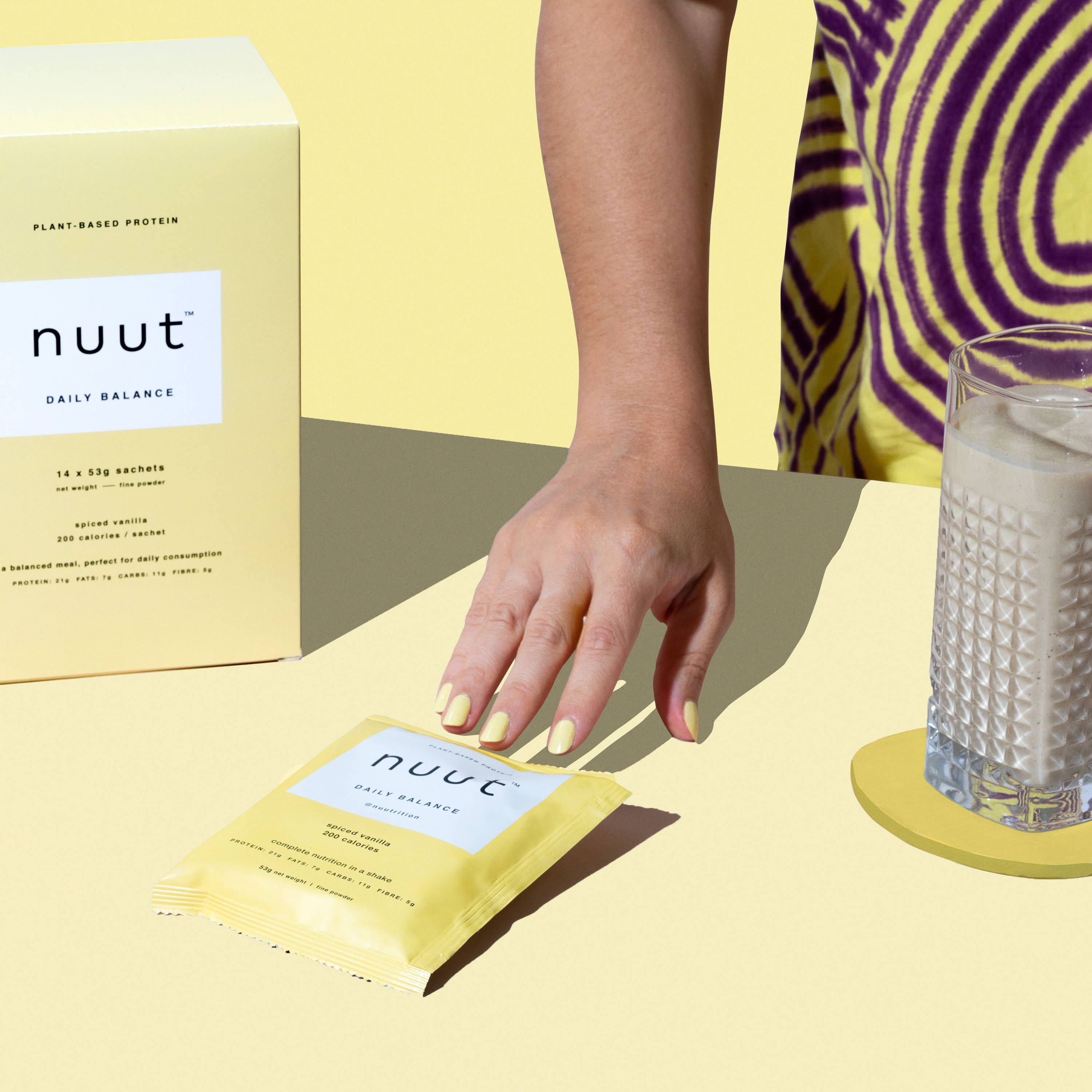 no matter how you like your spiced vanilla, it works magic on your health and wellbeing...

🌿 crushing kilos for easy weight management
🌿 providing essential daily wholefood nutrition
🌿 smashing sugar cravings
🌿 supporting metabolic function
🌿 repairing and maintaining glowing skin and glossy hair
🌿 strengthening the immune system
🌿 sustaining lean muscle mass
🌿 helping muscle recovery post-workout
most importantly, nuut spiced vanilla doesn't contain any nasties like fillers, gluten, glucose, artificial sweeteners, vegetable oils, fats, or thickeners and gums.
we want you to feel your best, so at just 200 calories, spiced vanilla contains a whopping 21g in protein (yas!) and just 11g of carb. it's ideal as a meal on-the-go, 3pm snack, or post-workout pick-me-up. nuut is complete nutrition and built for convenience, because you never know when hunger comes knocking. keep your spiced vanilla sachets on hand at all times in your back pocket, handbag, desk drawer and gym tote. it's the ultimate in clean, complete, convenient nutrition on-the-go.