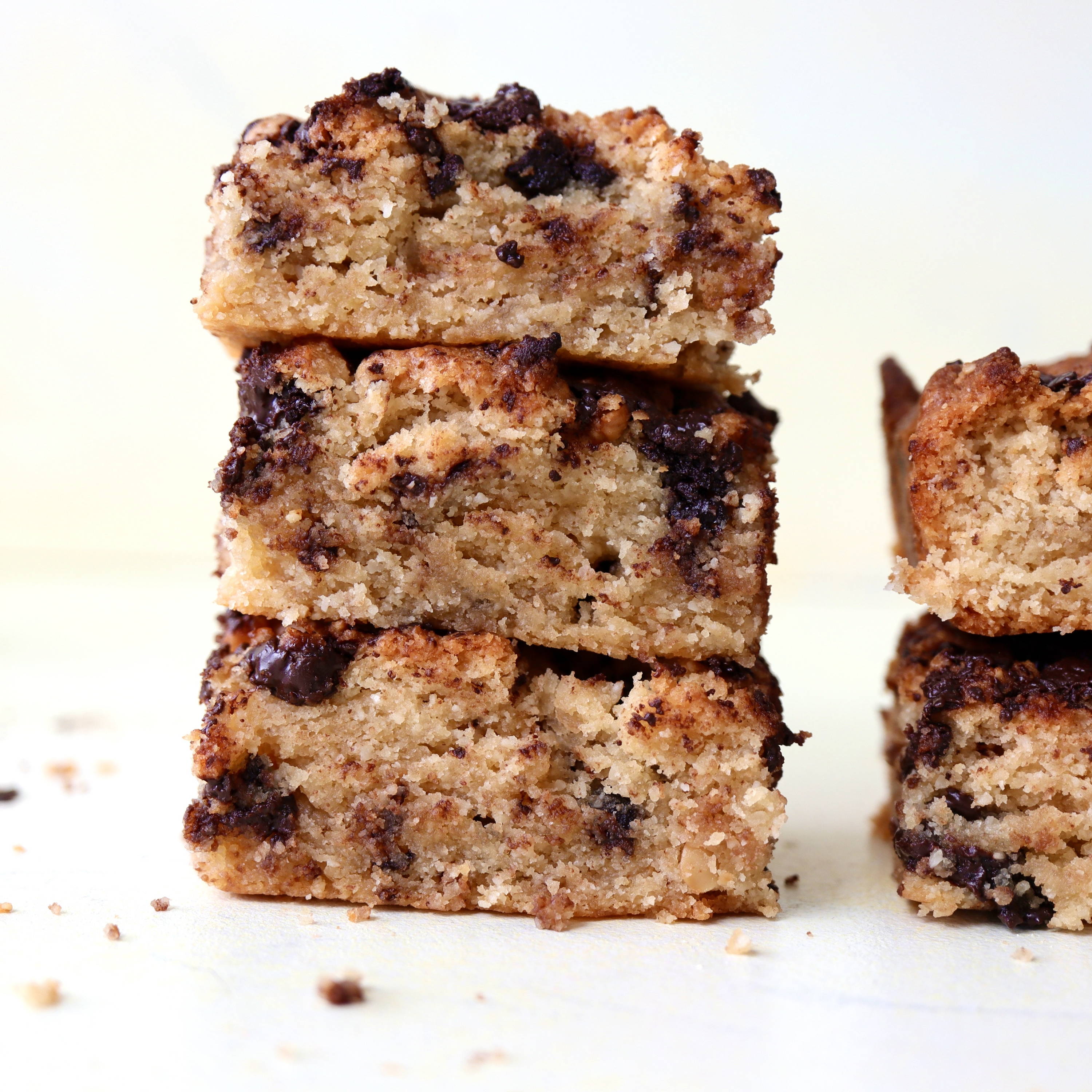 these not-your-average blondies are keto-delicious and boast big flavour, but without the carbs, so you can indulge and lose weight. clever!
Ingredients:
45g reduced salt butter
75g organic stevia
50g unsweetened smooth peanut butter
1 x egg
50g almond flour
1 tsp vanilla extract
1⁄2 tsp baking powder
50g sugar free dark chocolate – chopped
What to do:
1. preheat oven to 180°c. line pan with baking paper.
2. whisk butter, stevia and peanut butter thoroughly
until combined. the mixture will be thick.
3. add egg, whisking until completely incorporated. whisk
in vanilla extract.
4. add almond flour, salt and baking powder, whisking
until fully blended. fold in chocolate.
5. transfer to baking pan. cook for 25-30 minutes until
set and golden.
6. allow to cool completely and cut into 6 blondies before
storing in an airtight container in fridge or freezer.
3g carbohydrates / 5g protein / 19g fat