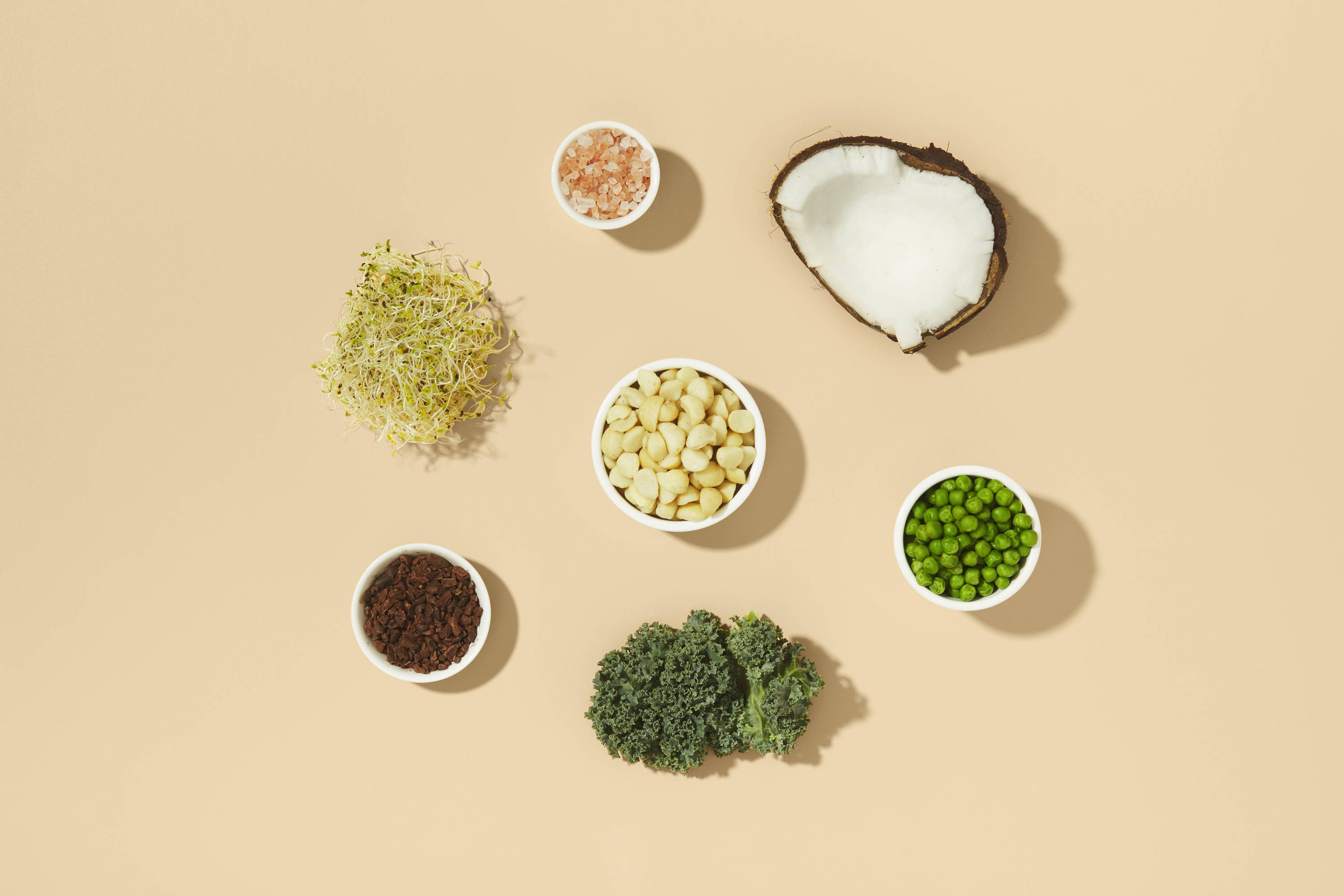 pressing q: what's exactly in this?
aside from pondering how delicious your daily nuut is, how well it travels, and how extraordinary its benefits are, ever asked yourself, "what exactly is in this?"
we're so pleased you asked.
nuut is made right here in australia and is scientifically formulated, using a range of bioavailable ingredients, to give your body exactly what it wants and needs for peak health and wellbeing.
we search high and low for the very best plant-based ingredients that are pure, potent, and sustainable from the best producers in australia, asia, and europe.
our ingredients are collaborative, too. they work closely together to make skin glow, increase energy, and crush kilos for a strong, lean body.


here's just some of our faves:
the very heart of every nuut is this raw, vegan-friendly, and 100% certified organic pea protein. it's complete amino acid profile is vital for tissue building and repair and the maintenance of healthy muscle and bones.
the power couple! probiotics deliver good bacteria and fungi to rebalance the total gut microbiome, and prebiotics feed the probiotics to support a healthy thriving microbiome for amazing gastrointestinal health.
complex b vitamins assist cellular energy production, support normal blood production, dna repair, healthy nervous system, and promote glowing skin and strong nails. frankly, we can't get enough of them.
our chocolate blends contain cacao, the raw form of cocoa derived from the beans of the cacao plant. very low in sugar and high in iron, magnesium, and active antioxidants, it helps make digestion easy peasy and is great for mental clarity. we love to add cacao nibs to our nuuts, too – crunch!
a rich source of vitamin a, protein, thiamin, riboflavin, niacin, and folate, macadamia nut oil contains compounds, like squalene, that promote skin health.
put more oomph in your day and check out our full range of blends