quickie… with jody d'arcy, photographer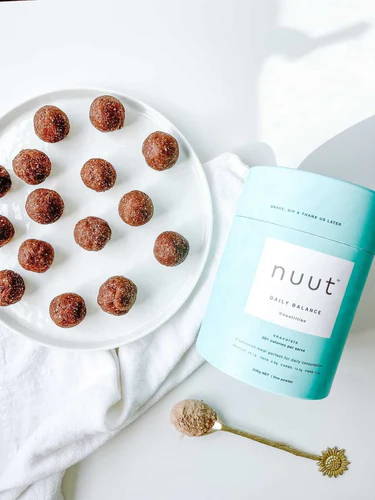 meet leading photographer, jody d'arcy who draws inspiration from her love of interiors, architecture, aerial, and landscapes. a self-proclaimed 'cloud collector', her much coveted cloud image series has been translated into limited edition prints and wallpaper and sold around the world. shooting for glossies including belle magazine, vogue living, gourmet traveller and inside out magazine, she spends much of her time capturing beautiful interiors, which has inspired her latest venture havenist – an online portal that salutes western australian talent.
We stole a few minutes of her time for a quickie Q&A.
Pour yourself a nuut and be inspired.
nuut (n): what's your secret weapon and why?
jd: just be nice!
n: last eureka moment?
jd: dreaming up my website havenist during the pandemic. the wa design and building industry are undiscovered, unrecognised and barely visible in eastern state tunnel vision. i want to celebrate all the talent here in wa, and recognised there isn't enough space in national magazines for all we have to offer.
n: who do you turn to for advice?
jd: my girlfriends. they are my saviours!
n: your daily non-negotiable?
jd: my nuut. It is the best on-the-go meal for me, especially when I'm on location shooting. It makes me feel really hydrated and energised, and confident that my body is getting all the good stuff. I'm not just reaching for a drink to fill me up.
n: how do you cure a creative block?
jd: sleep, although i often don't get enough.
n: when should you compromise?
jd: to keep the peace.
Interior Design by Malvina Stone.
n: your to-die-for colour combination?
jd: black on black.
n: best decision you ever made?
jd: to study photography.
n: every interior space needs… and why?
jd: art. It keeps the creative juices flowing and always inspires.
n: your happy place?
jd: in a very hot shower.
n: current mood and why?
jd: simply grateful I live in beautiful perth. It's the best city in the world.
Interior Design by Malvina Stone.
n: what gets you up in the morning?
jd: my children. if i don't wake them they would sleep all day!
n: the first thing you do when you are up?
jd: I boil the kettle to 50 degrees pour into a big mug with lemon.
n: how do you make your favourite nuut shake?
jd: I add a mix of filtered water and oat milk. for a fancy nuut, i add a banana and dates.
n: first holiday destination when international borders reopen?
jd: you'll find me on the slopes in beautiful new zealand. But I won't be skiing. I'll be watching and sipping mulled wine instead!