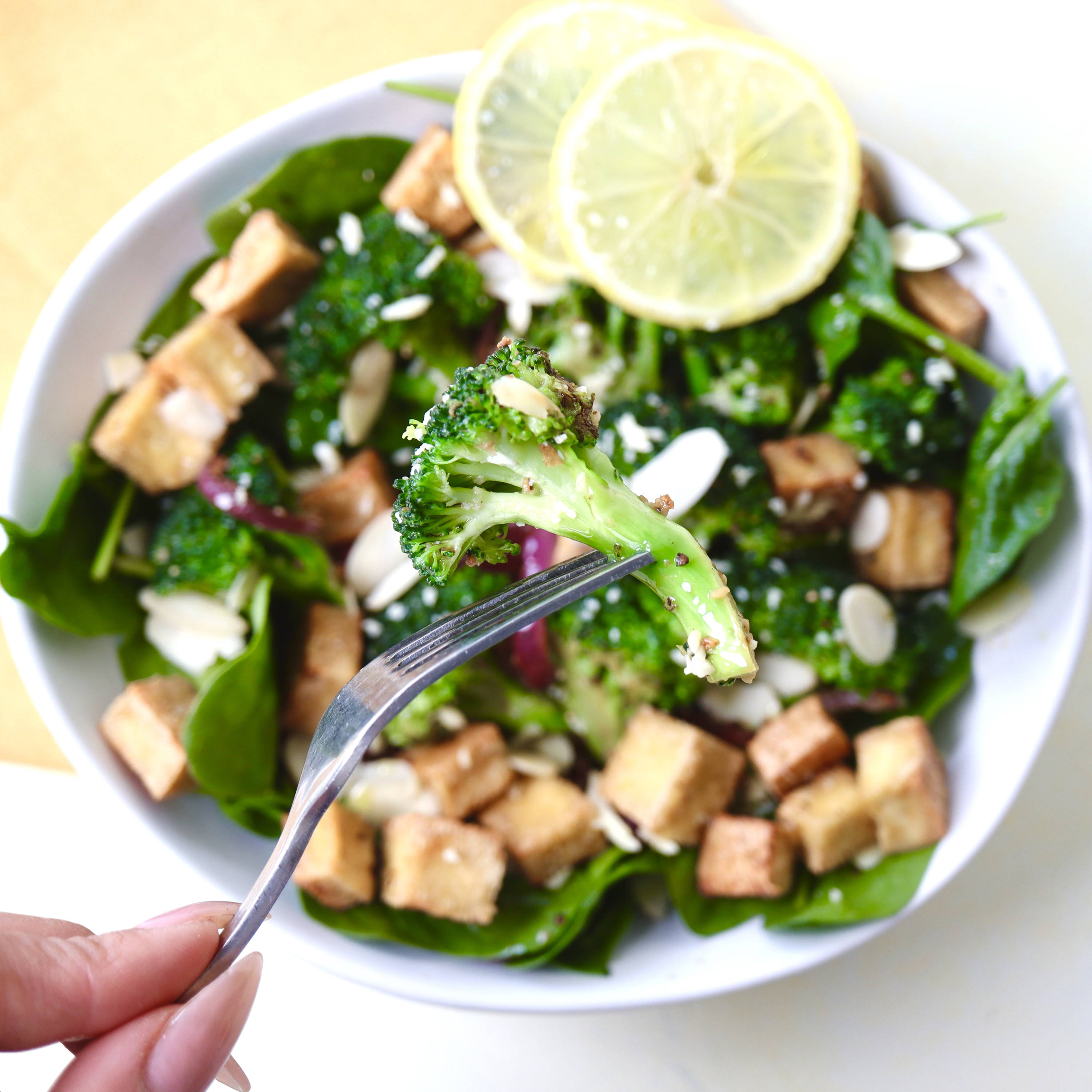 Ingredients:
1/4 cup red onion – sliced
6 x almonds – chopped and roasted
What to do:
1. Heat a fry pan over medium heat with low cal spray oil. Season tofu with salt and pepper. Add tofu to the pan and sear on each side until golden brown, about 3 minutes per side. Set aside.
2. In the same pan fry onion and garlic for 2-3 minutes. Add broccoli and cook for 5-7 minutes until softened and browned.
3. In a large bowl combine greens, broccoli mix and tofu.
4. Serve with parmesan, chopped almonds, lemon juice, EVOO, salt and pepper.
macros: 3g carbohydrates / 38g protein / 32g fat